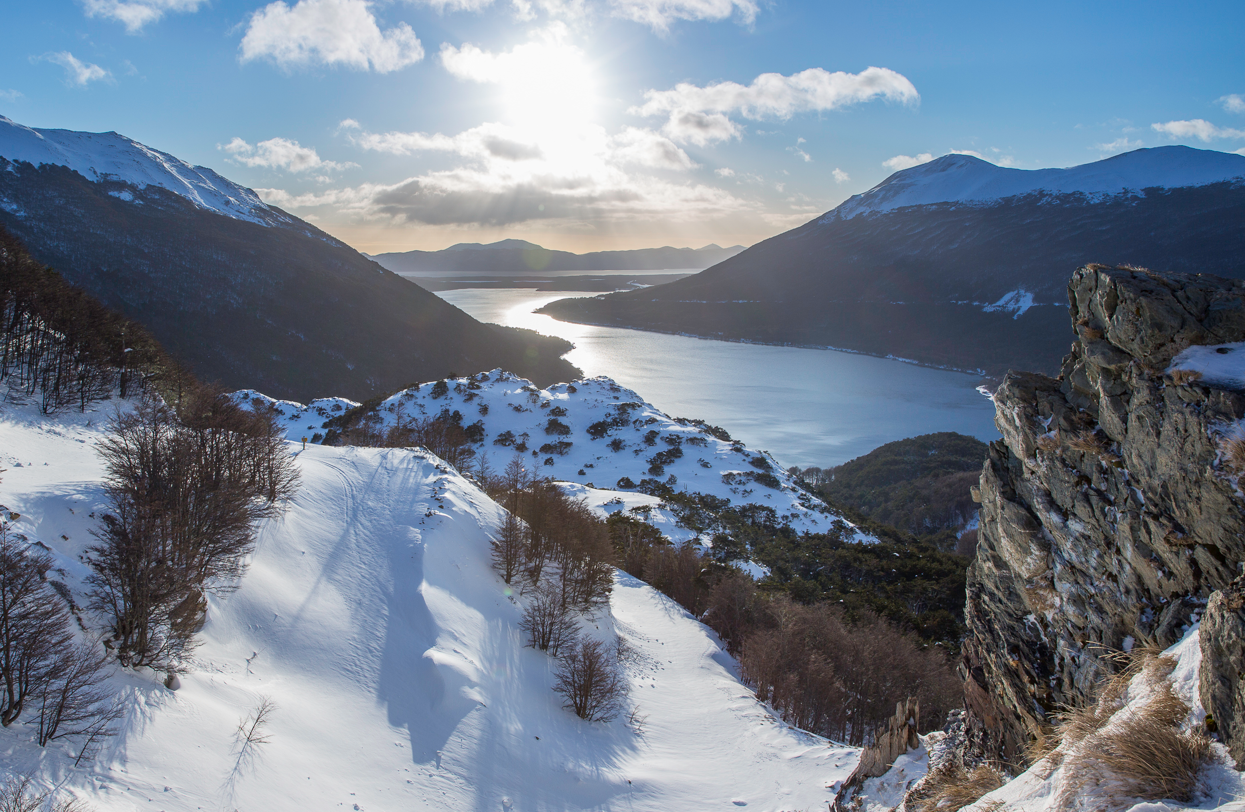 Escondido Lake and Winter Center
It is a must to travel the Andes mountain range, its beauties and to know the activities that are carried out in a winter center.
For purchases with less than 48 hours communicate by WhatsApp.
Prices may vary according to dates and seasons.
TRIP TO THE FUEGUINO LAKES
TOLKEYEN EXPERIENCE
Leaving the city of Ushuaia, we will travel the national route No. 3, in a northeasterly direction, towards the mountain peaks, Monte Olivia and Cinco Hermanos.
On the journey along the Carbajal Valley, we will observe cirque glaciers, hanging valleys and peat bogs.
We begin to climb towards the Garibaldi Pass following the winding road, surrounded by forests of Lengas and Ñires.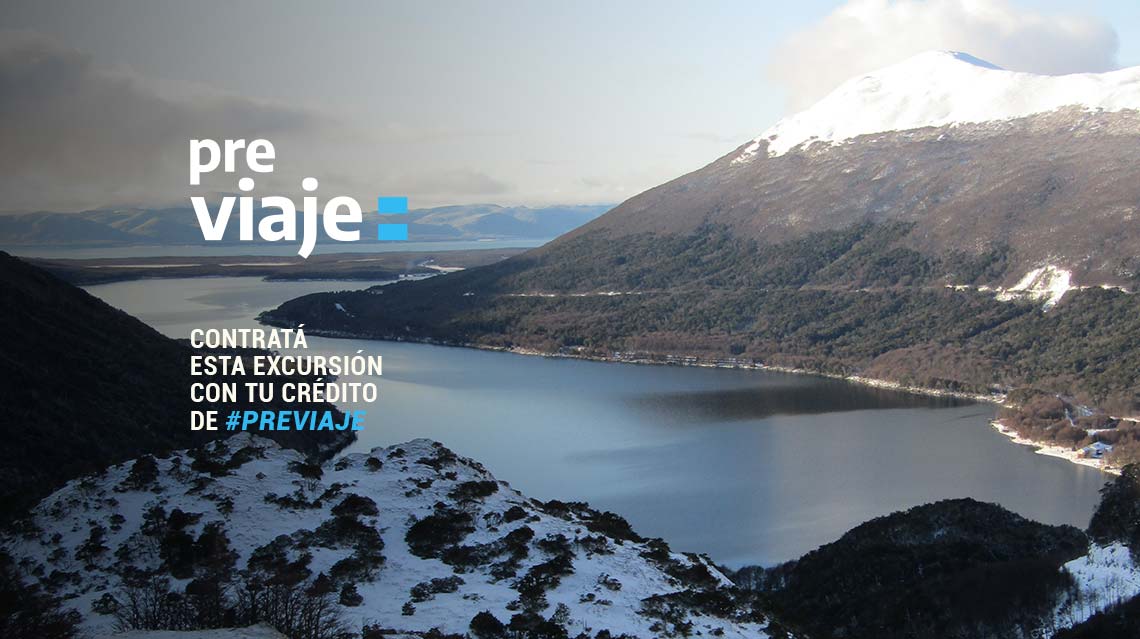 At the Garibaldi Pass Viewpoint, we will stop to enjoy panoramic views of Lake Escondido, Lake Fagnano and surroundings.
We begin the return to the area of ​​the winter resorts, where we will stop for lunch with the possibility of tasting the typical Fuegian Lamb (not included), and then return to the city of Ushuaia.
IMPORTANT NOTE: All the descriptions and itineraries are illustrative: the times of the activities, their order and the attractions visited may vary, according to the evaluation of the guide and the characteristics of the group.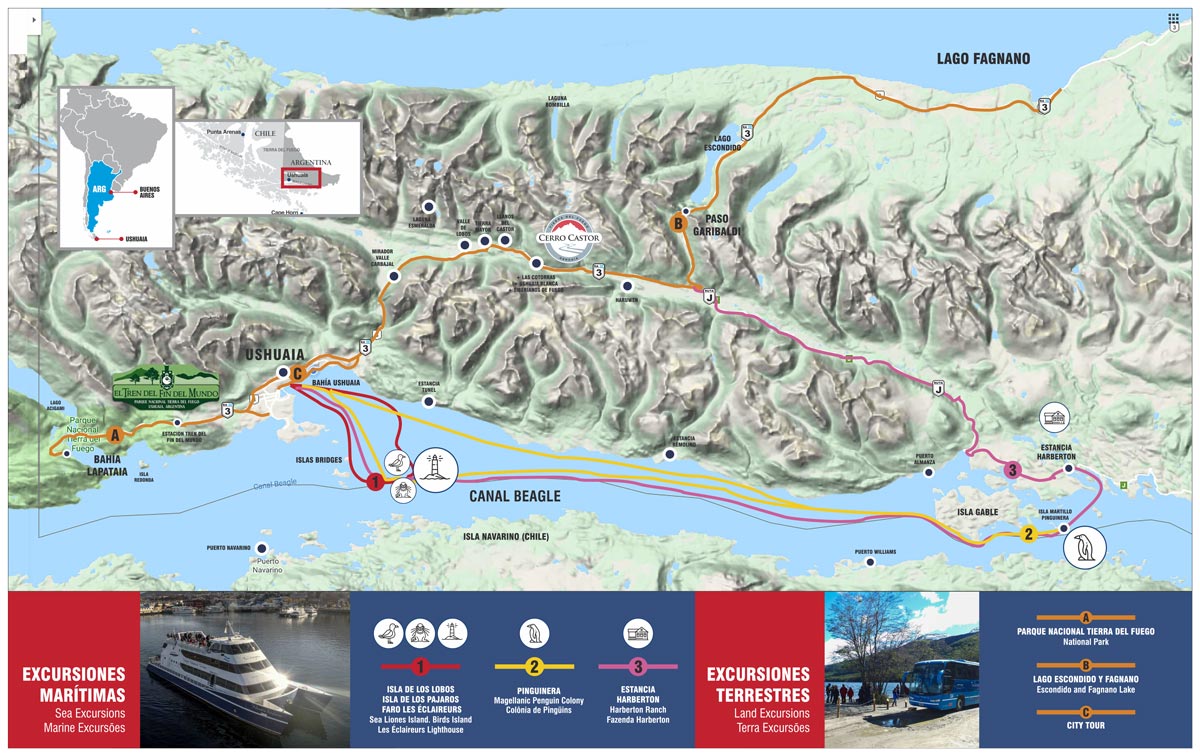 TECHNICAL INFORMATION:
DURATION: Estimated, 7 hours.
FREQUENCY: Between JUNE and SEPTEMBER. Days with odd dates.
MEETING POINT: Hotel.
NOT INCLUDED: Lunch.
OPTIONAL: Snow activities in the winter center (sleigh rides, snowmobiles)
DEGREE OF DIFFICULTY: Easy.
MODALITY: The excursion is carried out in regular service (shared with other passengers).
RECOMMENDATIONS: At this time of year it is always advisable to wear a coat: hat, gloves, waterproof jacket. If snow optionals are going to be carried out, we suggest additionally having waterproof pants and footwear.
ASK US ABOUT THIS EXPERIENCE