The walkways of the Perito Moreno Glacier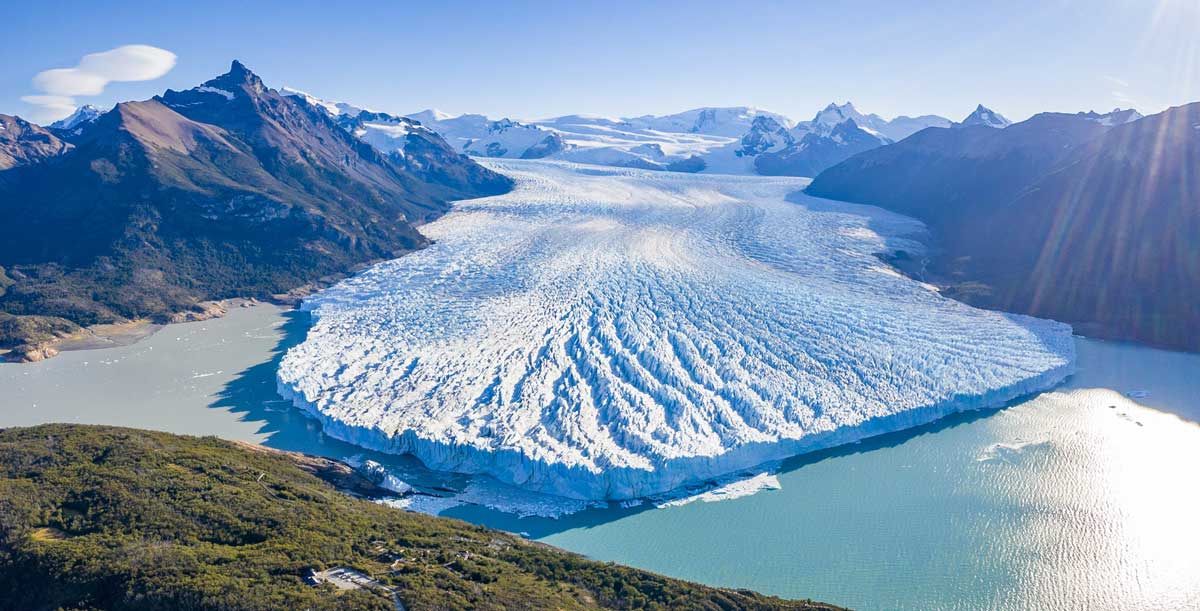 Located only 80 kilometers away from the city of El Calafate, the walkways along the Perito Moreno Glacier allow you to get to know one of the most emblematic sites in our country.
There are many ways to visit the Perito Moreno Glacier and each experience allows you to discover it in a different and original way. If there is something that the glacier has, it is that it is unique and wonderful.
The walkways can be traveled in several directions and have different routes, viewpoints and exclusive balconies to get the best views of the glacier. Undoubtedly, it is an excellent way to enjoy the glacier from different perspectives.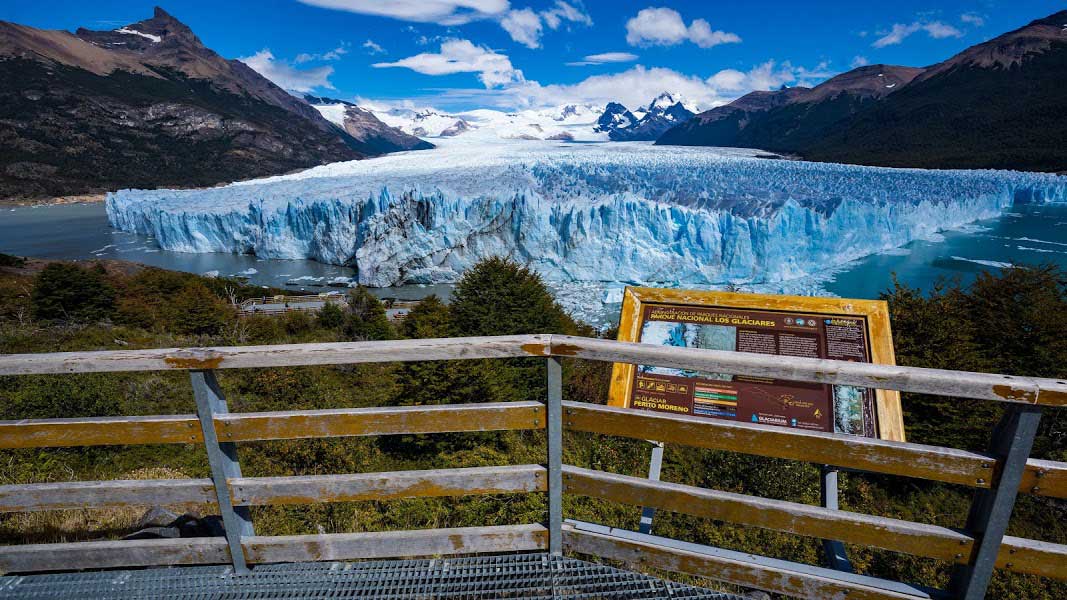 The walkways total 4.7 kilometers inside the National Park. From the viewpoints and balconies, you can see the different textures of the ice and the deep blue color of the glacier with its various shades.
It is worth noting that from the walkways it is very possible to witness and feel the famous calving of the Perito Moreno Glacier, especially during the time of landslides.
While the walkways are the simplest and most comfortable way to explore the glacier, it is not the only way to approach it.
If you want to feel the glacier up close, walk it and navigate among its imposing blocks of ice, we recommend you take one of these excursions to experience Perito Moreno in a unique and unforgettable way:
The tour involves a navigation through Los Témpanos Channel of Argentino Lake that allows us to see the north wall of the Perito Moreno Glacier and the calving area. We approach 300 meters away from the wall.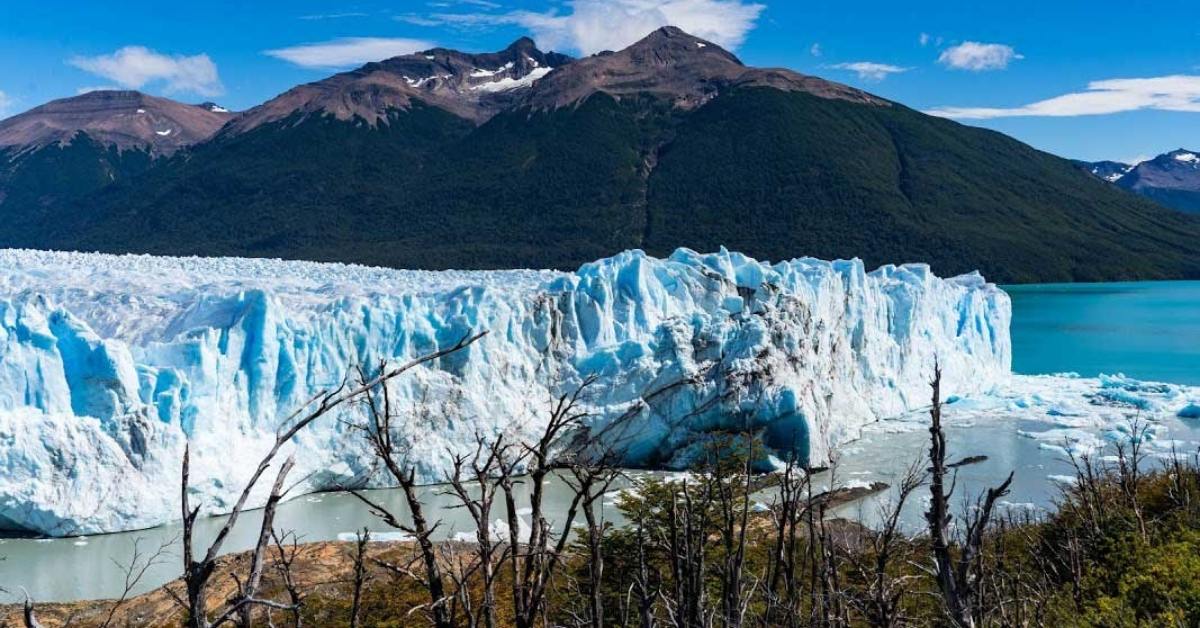 This is an exclusive full-day experience aboard the Leal Cruise. Ideal for those travelers who wish to know the Spegazzini Glacier, the Upsala Glacier or the Perito Moreno Glacier more intimately.
Ideal for those who want to navigate among the glaciers and go deeper into their arms and channels.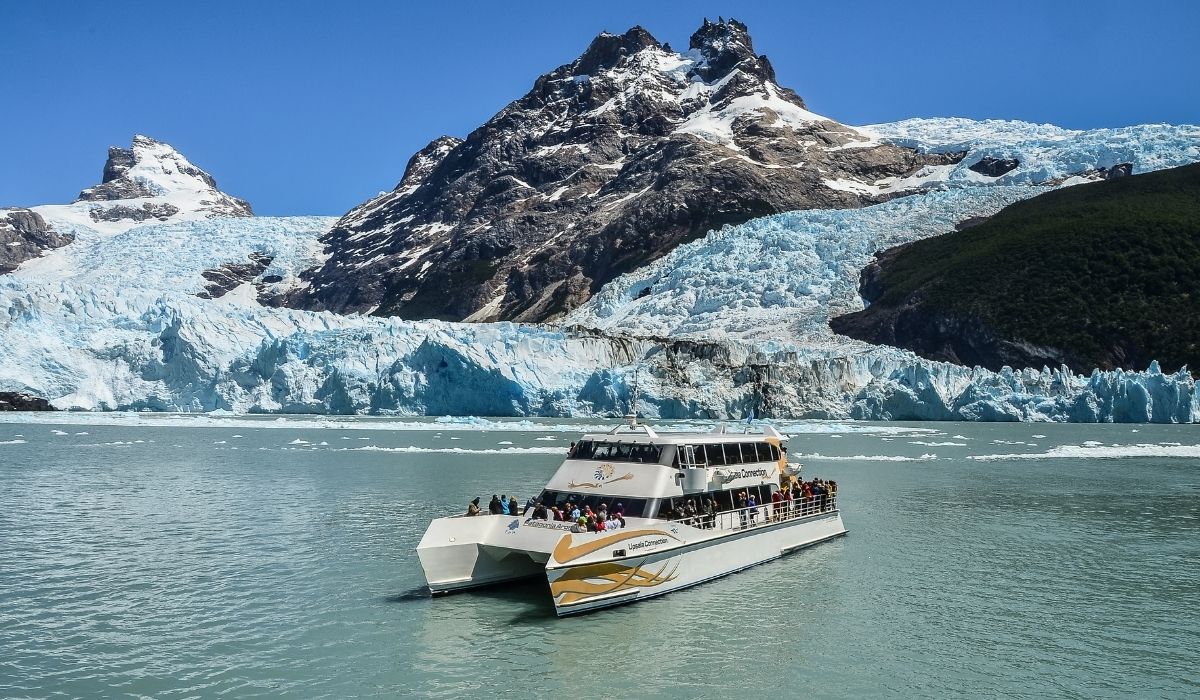 This navigation, which departs from Puerto Bajo Las Sombras, offers the possibility of observing the impressive walls of the Perito Moreno Glacier and its continuous landslides on the waters of Lago Rico from a totally different perspective.
The Upsala Glacier is one of the most impressive glaciers in Los Glaciares National Park, and the second largest in Argentina.
The Upsala Kayak Experience takes place entirely in the Upsala channel of Argentino Lake and allows you to navigate in double touring kayaks with the possibility of spotting giant icebergs.
In this trip, after crossing the Rico Arm, the mountain tour guides will lead us even closer to the glacier to take the crampons and start the approach trip.
Discover all our recommended excursions and activities in El Calafate