Guide to enjoy the snow at Castor Mountain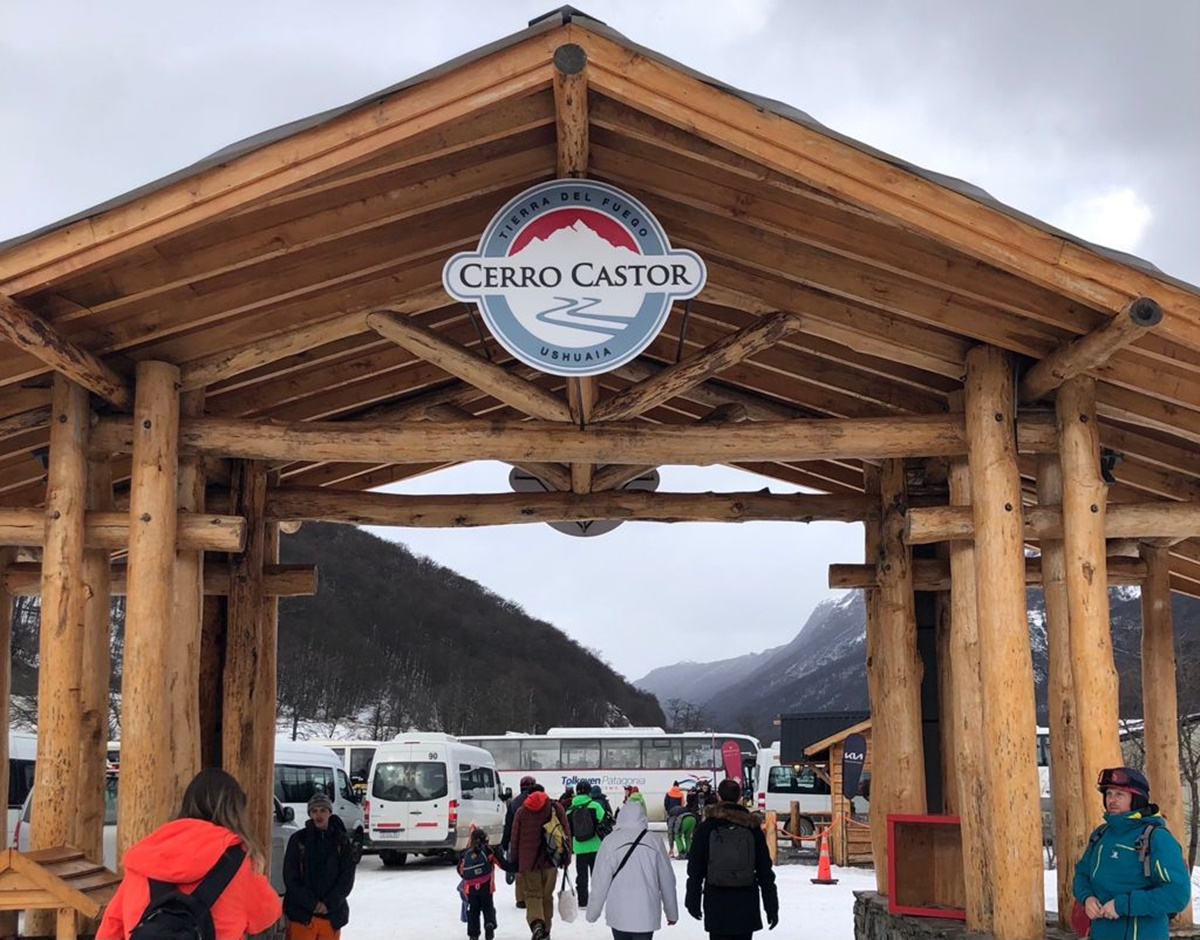 Since 1999, Castor Mountain has positioned itself as one of the most important ski resorts in our country. As we always say, Ushuaia has the best snow in Latin America and the snow at Castor Mountain is no exception.
The quality of the snow is due to the orientation of the mountain (southern slope) and its location (54° parallel, similar to Moscow in the northern hemisphere). At the same time, the mountain maintains temperatures between -5 and 5 degrees Celsius average.
Castor Mountain is the southernmost ski center in the world. It is located 26 km away from downtown Ushuaia and is very easy to access since the road is completely paved. Undoubtedly, very easy to combine with other excursions at the End of the World.
This year, Castor Mountain turns 20 years and it is worth mentioning its constant growth and updating in infrastructure. Although it started with 15 runs, today it has more than 30 and we can assure that it replicates the best infrastructure of the main ski centers in Europe.
Plan your visit to Castor Mountain
Castor Mountain offers different types of passes depending on the days you will be in Ushuaia. It also has stores to buy gear, ski and snowboard school and, of course, gastronomic and lodging options inside the resort. In addition, there are plenty of options to enjoy with the family (including childcare service).
In fact, for people with limited skiing experience, there are beginners' classes and several areas equipped for cross-country skiing, which is not difficult at all. There are also inclusive activities for people with motor disabilities.
Ice skating
Did you know that Castor Mountain is the only ski center in Argentina that has an ice rink? The rink is located at the base of the mountain and is open all winter long. The use of the rink is included in the ski pass, which allows you to enjoy its use during the whole winter season.
If you are visiting Ushuaia in winter, here are all the tours you can do to make the most of your trip.