The End of the World prison in Ushuaia operated between 1904 and 1947. It is one of the safest prisons in our country due to the climatic conditions and the geographic isolation of the province of Tierra del Fuego. Also, it is said that it was one of the most feared prisons.
The prison had five blocks and housed more than 600 inmates distributed among 386 small cells (double and individual). The inmates received primary education, if they did not have it, and an economic remuneration for the work carried out. These had to do with carpentry, blacksmithing, printing, mechanics and shoemaking. Others, in turn, worked clearing trees for firewood. The firewood was obtained from the current Tierra del Fuego National Park , to which they arrived in a small train that was only used to transport inmates. Do you know what train we are talking about? Yes, this is the story, too, of the famous and mythical End of the World Train .

Among the most recognized inmates of the End of the World prison, Cayetano Santos Godino, nicknamed Petiso Orejudo, stands out. He was a young Argentine who starred in the first serial murders in our country. Also the multiple murderer Mateo Banks and the anarchist Simón Radowitzky, sentenced to life imprisonment for the attack that killed police chief Ramón Lorenzo Falcón in 1909.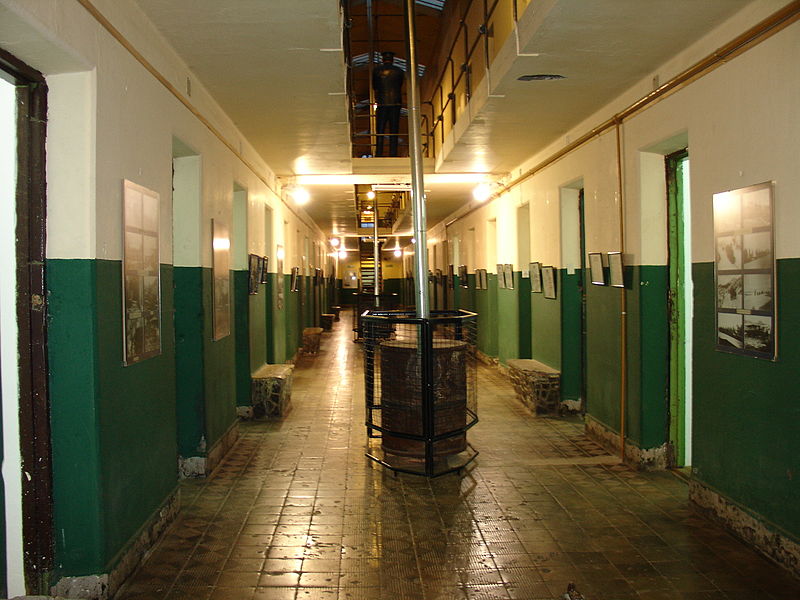 If we continue with the curiosities, it is worth saying that the prison was closed in 1947 by orders of President Juan Domingo Péron. At that time, the director of the prison was Roberto Pettinato, father of the renowned musician and conductor. From that moment until 1994, the presidency was used as a base of operations for military use.
After several years, a civil association in Ushuaia got the Argentine Navy to abandon the military use of the property as the prison building. At that time, and thanks to the collaboration of the authorities, two museums were inaugurated in the building: the Presidio and the Ushuaia Maritime Museum. In the same property, and since 1996, the Museum of Marine Art Ushuaia has been operating.
Currently the museum is considered a National Historic Monument by the National Congress and is an essential excursion on your visit to Ushuaia.