What to see and what to do in El Chaltén?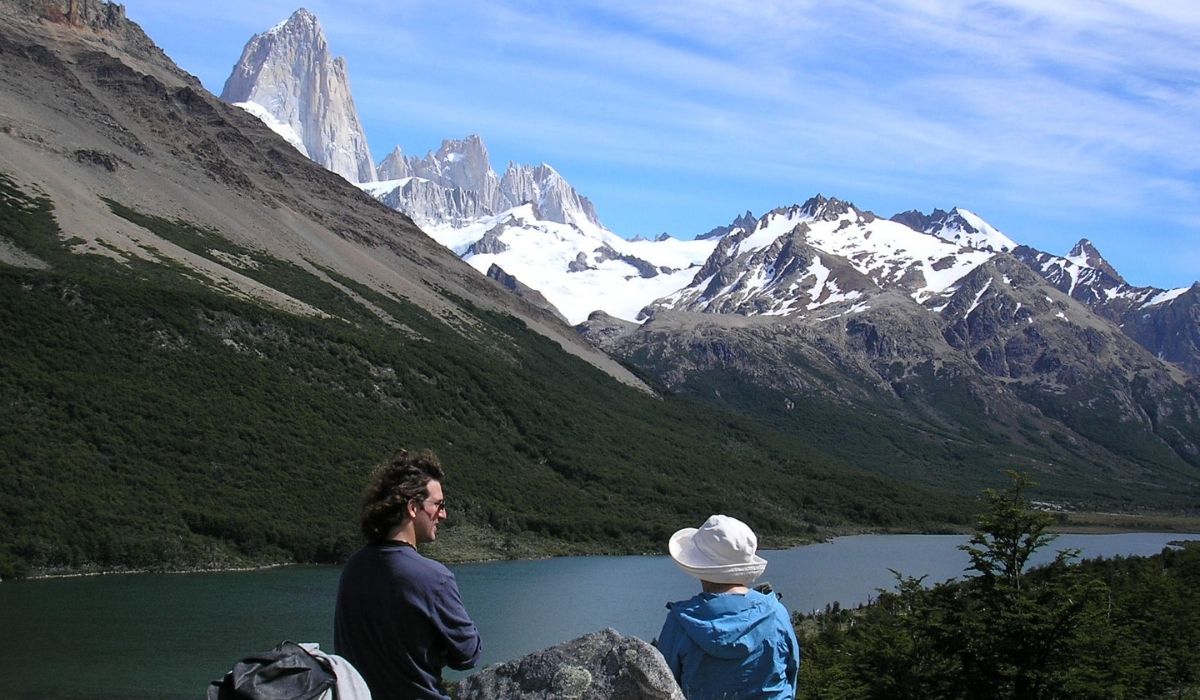 El Chaltén is one of the most amazing natural enclaves of our country. It is a unique natural area full of stone massifs, crystalline lakes and nature in its purest state. If you are wondering what to do in El Chaltén, today we tell you some ideas.
El Chaltén is located in the province of Santa Cruz, in the heart of Los Glaciares National Park and is considered the national trekking capital.
El Chaltén can be easily accessed from El Calafate, since it is 220 kilometers away. In fact, the road linking both points is considered one of the most beautiful in the country due to the dazzling views of the Fitz Roy and Torre peaks. At the same time, it is very easy to see guanacos and hares along Route 40.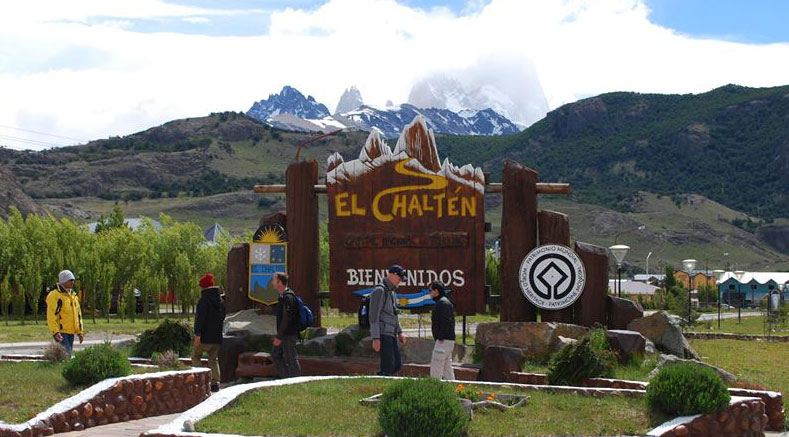 El Chaltén can be visited on a day trip from El Calafate, but you can also base yourself there and explore even more of the region. There are dozens of trekking circuits and it is also possible to do activities, such as sport fishing, horseback riding or ice trekking, depending on the time of year.
WHAT TO SEE IN EL CHALTÉN:
We share with you all our recommendations to visit El Chaltén in one day and make the most of the visit. All our options depart from El Calafate at 7:00 a.m. in a private vehicle. The return trip starts at 5:00 p.m.
CHORRILLO DEL SALTO, CONDORS AND EAGLES VIEWPOINTS
Once we arrive at El Chaltén, we head towards Chorrillo del Salto, located 4 km away and from there. You can enjoy the charming landscape and a natural 20-meter-high waterfall in the middle of the mountain range.
After lunch, passengers may choose to hike the guided trails to the Condors Viewpoint and Las Águilas Viewpoint.
FREE TREKKING
From El Chaltén, we will visit Pudú Lodge and, from here, passengers will be able to hike the self-guided trails that lead to the most beautiful viewpoints of Fitz Roy or Torre Mountain (Capri Lagoon, Torre Viewpoint, etc.). We will advise on the different options depending on the physical condition of each passenger and we will provide maps of the trails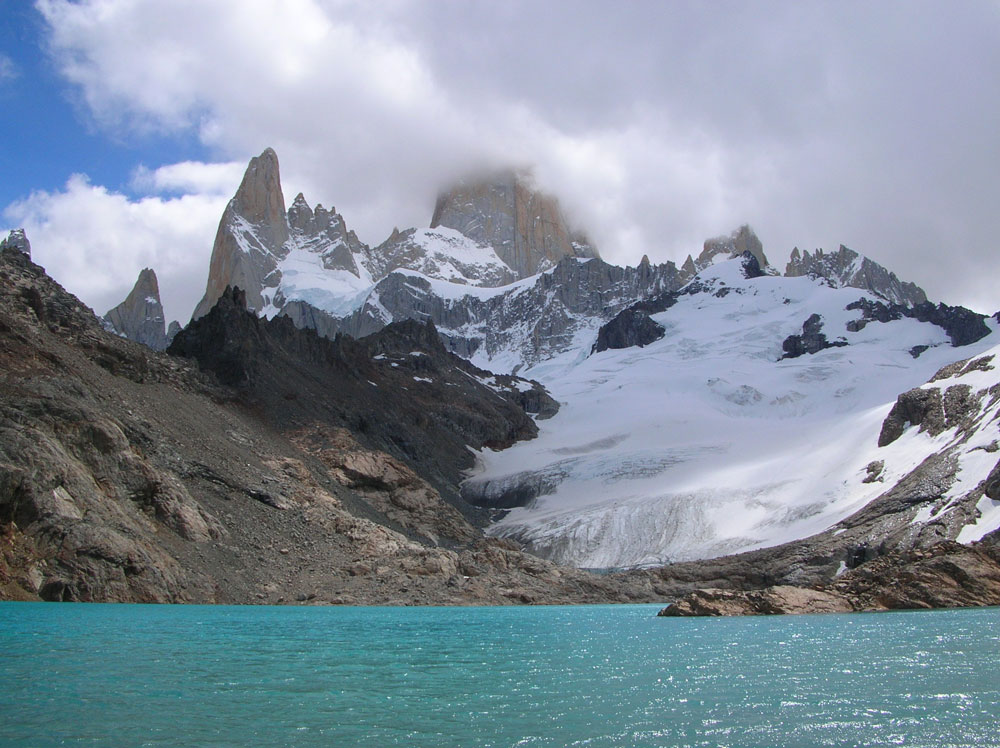 VIEDMA LIGHT NAVIGATION
Once we arrive in El Chaltén, we will visit Chorrillo del Salto.
After lunch, we will head to the port of Bahía Túnel to begin a 2-hour navigation in front of the Viedma Glacier, currently the largest in the national park.
DEL DESIERTO LAKE // VESPIGNANI GLACIER
After arriving in El Chaltén, we will take Route 23 to get into the mountain range. We will arrive at Del Desierto Lake where we will embark to sail to Vespignani Reserve. In the Reserve, you can walk along a beautiful path, perfectly signposted, to the base of the glacier. This option allows access to the foot of the Vespignani glacier, the largest and most imposing of Del Desierto Lake, from where you can enjoy an incredible view of the north face of Fitz Roy Mountain.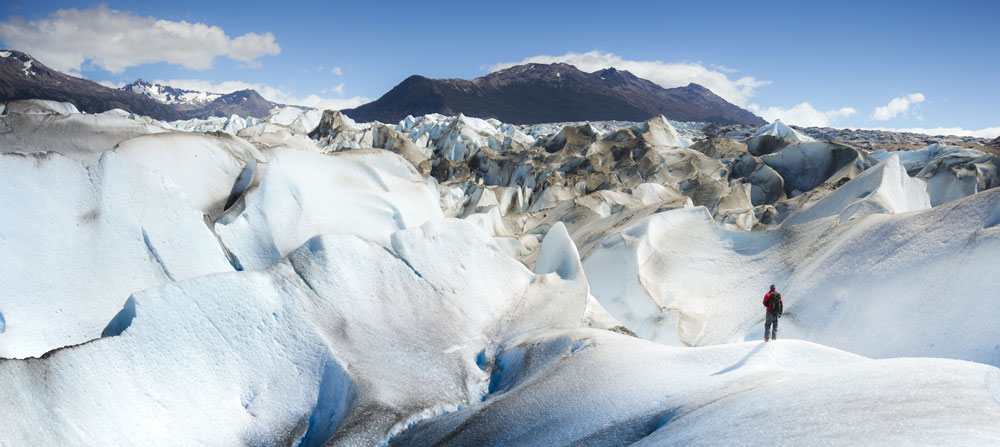 Important: It is recommended to wear comfortable clothes and footwear since the environment and trails are rough and humid.