It's official: We are in the middle of winter!
Ushuaia es hermosa todo el año, pero en invierno lo es aún más. Montañas nevadas, aventuras, paisajes soñados, gastronomía y hotelería de primer nivel. Una gran variedad de actividades por descubrir. ¿Te animás a visitar Ushuaia en esta época del año? Te contamos todo lo que tenés saber sobre qué hacer en Ushuaia en el mes de julio.
In this experience you will visit and explore the heart of the island of Tierra del Fuego. In our 4×4 Land Rover Defender trucks, we will take you to the Garibaldi Pass viewpoint, passing through immense valleys and then crossing the Fuegian Andes mountain range. During the journey, our guides will share curious details about the island, the landscape and the history of the place. Then we will arrive at the Fagnano and Escondido lakes, two natural wonders that together form a wonderful landscape. Finally we will visit a mountain refuge to enjoy a classic lunch with regional delicacies.
In this beautiful navigation you will be able to give a perfect closure to your trip through the End of the World. On your way you will be able to meet the Les Éclaireurs lighthouse, an undisputed icon of these latitudes and take that photo that you will surely treasure as one of your favorite trips. Your heart is going to beat fast when you remember that you were touring this incredible place. On one side, the tourist pier of Ushuaia, on the other, and as you begin to cross the deep blue sea, you will be able to contemplate up close the natural wonders that this famous inter-ocean pass offers you. The Island of the Birds, with numerous specimens of the Fuegian avifauna, and the Island of the Wolves, where several families of sea lions rest harmoniously.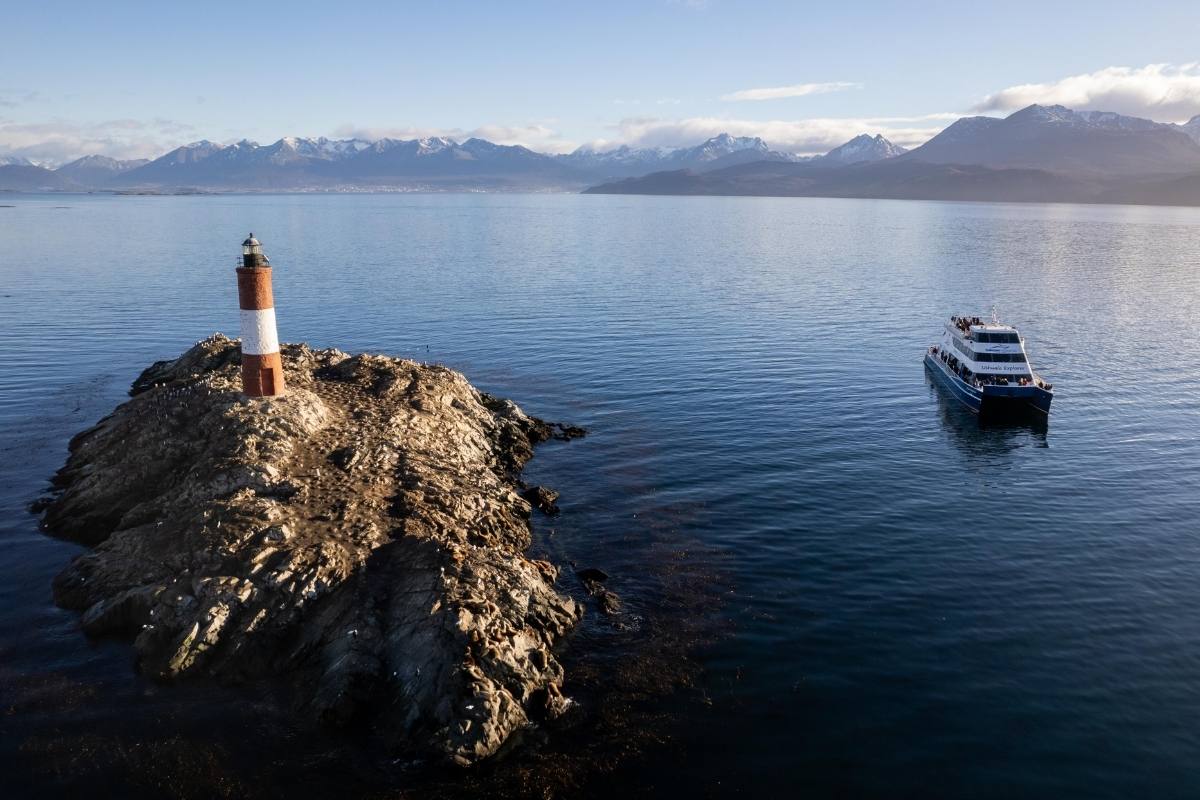 At the End of the World, adventure and snow are the order of the day. If you are one of those people who are looking for new experiences exploring unexplored spaces… This excursion is for you! It all starts when the sun goes down.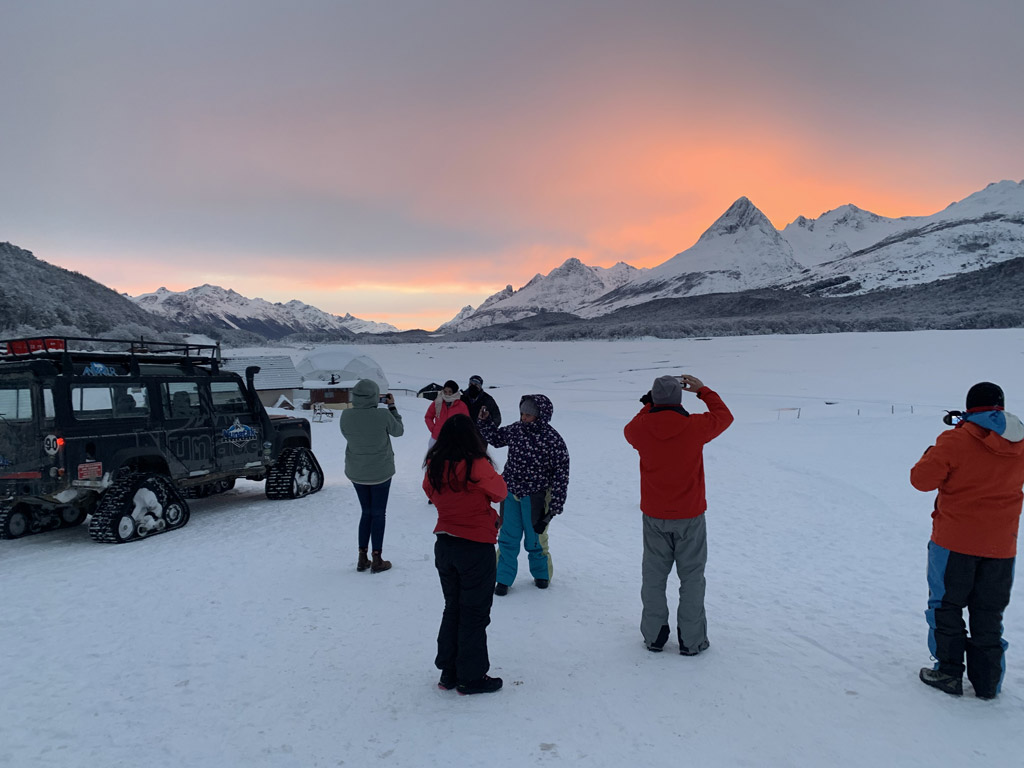 To the rhythm of the stories of our guides who will tell you the history of the place, you will start a snowshoe hike on a frozen peat swamp. Then continue in the snowy Fuegian forest, on a circuit with snowmobiles, where you will have the opportunity to drive one of them for the first time. Then a sled pulled by trained dogs awaits you for the last ride through the woods. Finally we will arrive at a warm restaurant, where you can warm up your body enjoying a delicious regional dinner.
These are some of the experiences that you can choose to live the winter in Ushuaia. If you still haven't decided what to do in July in Ushuaia, we invite you to visit this link where you can access the entire range of Tolkeyen experiences.