If you are planning your trip to Tierra del Fuego, you must include Ushuaia's lakes in your itinerary. The End of the World is a magical, picturesque and super romantic region. Definitely, a wonderful trip. If you need a boost of inspiration to make your trip to Ushuaia a reality, here are more reasons.
Ushuaia is synonymous with nature. Here, on the shores of the Beagle Channel and at the foot of the Andes Mountain Range, nature displays itself in its purest state. Depending on the time of the year you visit the End of the World, the landscape will surprise you one way or another. That is why today we want to show you the lakes you can discover in Ushuaia:
Ushuaia's lakes: Fagnano Lake
This lake is undoubtedly mind-blowing. With an extension of 590 km², it is one of the most wonderful landscapes of Ushuaia. Although 93% of the lake is in Argentinean territory, its mouth is in the neighboring country: Chile.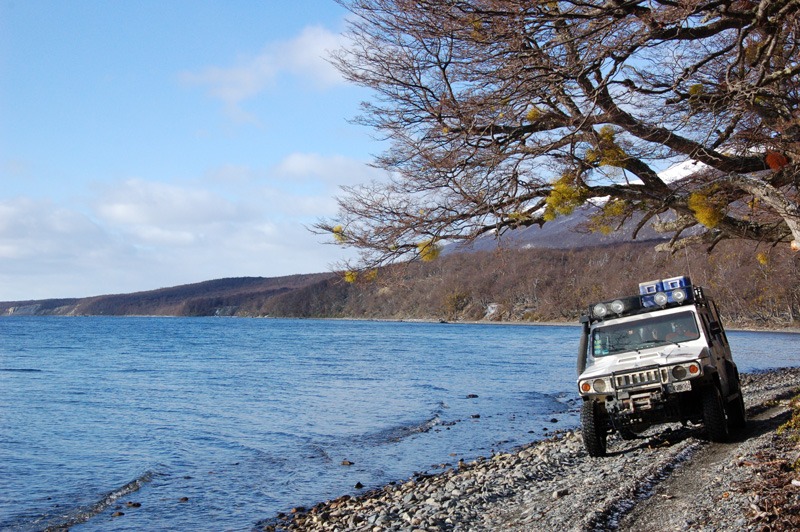 Fagnano Lake is located 100 km away from Ushuaia. The road along Route 3 is completely paved and crosses scenic landscapes, such as the Olivia River, the Tierra Mayor Valley, the Garibaldi Pass, Escondido Lake and the sawmill area.
Once at the lake, you can take short hiking trails and activities to continue exploring the region.
Escondido Lake
This lake is hidden among the mountains. It is, without a doubt, one of the most impressive landscapes in Ushuaia. This lake of glacial origin is surrounded by typical vegetation of the area. In fact, here you can observe trees of the Nothofagus species. A species unique to this region and typical of the Fuegian forest.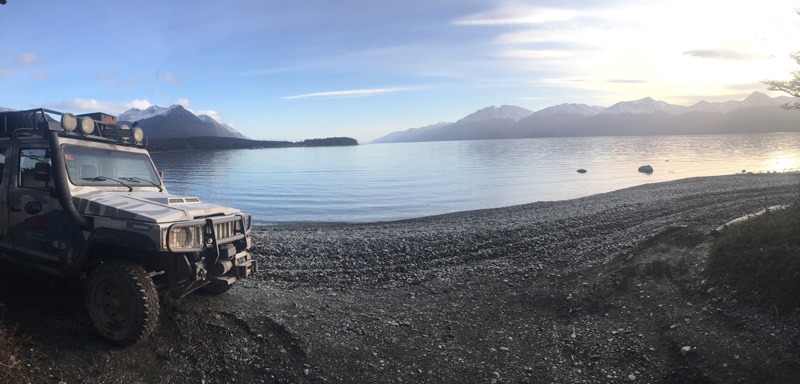 Escondido Lake is located 40 km away from Fagnano Lake. Therefore, it is recommended to visit both lakes in the same tour.
Esmeralda Lagoon
Visiting Esmeralda Lagoon is a highly recommended experience in Ushuaia. Absolutely everyone who visits the region is impressed by the color of its water. In the Esmeralda Lagoon, you can take some walks and hiking trails to get to know the region and visit some amazing viewpoints.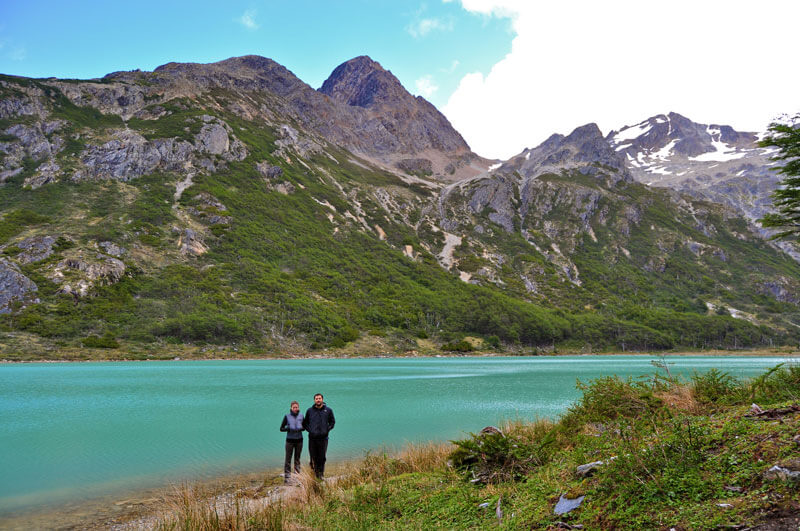 In addition, here you can observe the beavers in their habitat. A unique experience to learn about the habits and customs of these animals.
Roca Lake – Currently Acigami Lake
This glacial lake is divided between Argentina and Chile and is part of the natural reservoir of the Lapataia River. Roca Lake is located within the Tierra del Fuego National Park and is a totally idyllic landscape. It has an area of 5.50 km², framed by mountains and incredible views.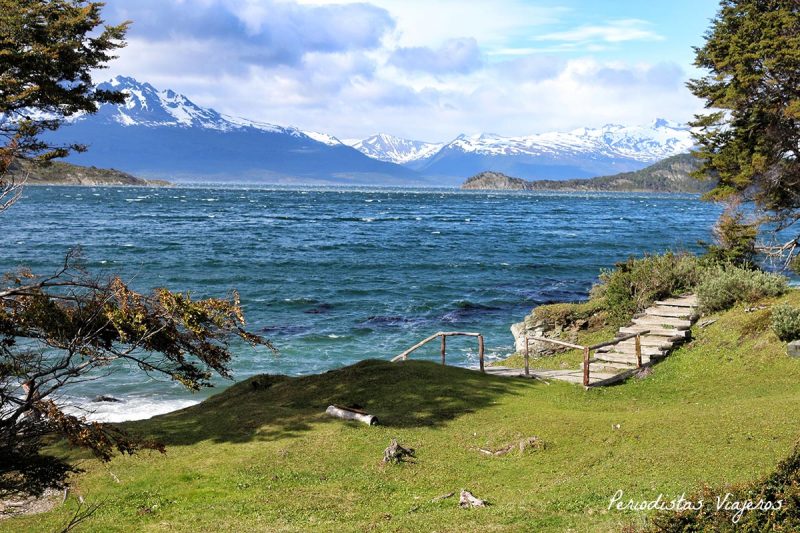 The shore of Roca Lake is ideal for relaxing, watching native birds, taking pictures and enjoying nature in its purest form. There are some small hiking trails to continue exploring the region.
If you are passionate about lakes, you should definitely sail the Beagle Channel. Here are some tips and recommendations for you to enjoy your experience sailing the Beagle Channel to the fullest.