Useful information on traveling to Ushuaia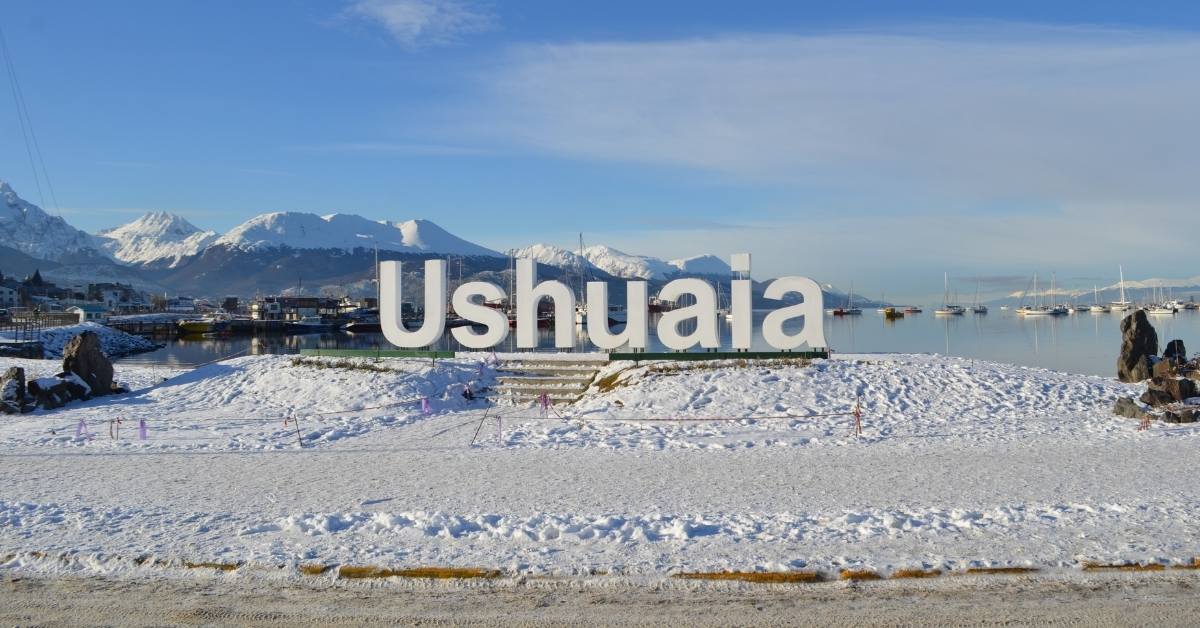 Useful information on traveling to Ushuaia: Ushuaia is the southernmost city in the world and an icon of our country. Located 3,100 kilometers away from Buenos Aires, Ushuaia tops the list of the main tourist attractions of Patagonia and the Argentinean Republic.
A land of lakes, channels and mountains. Ushuaia is the last continental enclave before reaching Antarctica, the white continent. Capital of the province of Tierra del Fuego, Ushuaia is a city very well connected with the rest of the country despite its southern character.
Ushuaia can be reached by plane or by car. However, whether by bus or by car, it is important to consider that Tierra del Fuego is an island and, therefore, a sea crossing (by ferry) through Chilean territory is necessary. In fact, did you know that it is the only Argentinean city located on the western side of the Andes Mountain Range?
Useful information on traveling to Ushuaia. How to get there?
Considering the distances, it can be a bit of a long trip by car. This is why many travelers prefer to get to Ushuaia by plane.
It is the fastest and most comfortable option. There are daily flights to Buenos Aires and weekly flights to the different capitals of the country. Moreover, depending on the time of the year, and especially in summer, there are direct flights (daily) between cities in Argentina and Chile.
Likewise, Ushuaia has an international airport from where it is possible to connect, also, with other cities of the American continent.
National Route No. 3 is the land route that connects Ushuaia with the rest of the country.
* Bus or transfer service:
Several bus companies cover this route. Either from Buenos Aires or from other cities in the country, almost all companies offer a very similar service and with a very similar time.
In case you want to visit several cities in Patagonia by bus, we recommend you to consider the option of a door-to-door transfer (for example, to go or come from El Calafate). The transfer service is much more personalized, faster and not necessarily much more expensive.
If you prefer the bus, we recommend you to buy the tickets in advance and ask for the corresponding bus station, as in some cities there is more than one. In Ushuaia, you should arrive at the Ushuaia Bus Station.
* With your own car or a rented car:
You can easily get to Ushuaia driving your own car. However, it is important that you take into account the ferry crossing and the Chilean part of Patagonia in order to get to Ushuaia.
The main advantage of driving your own car is the independence and freedom to go at your own pace and enjoy 100% of the landscape and the national roads of our country. No need to wait for a stop to be able to take amazing pictures of the Patagonian landscape!
Of course, it is important for you to plan your trip since the distances are long and you may have to make intermediate stops. Also, you must have your identity papers (and those of your vehicle) updated because to cross to Chile, the respective immigration controls are carried out and it is from there that the ferry crossing is made. We recommend you to check the schedules according to the time of the year when you travel.
You can also choose to rent a car and visiting the cities of Patagonia at your own pace. Many travelers arrive in Ushuaia by plane and rent a car.
Ushuaia also has the second largest port in the country. Dozens of cruise ships, scientific ships and commercial vessels arrive daily. From here, you can connect with Antarctica.