5 tips to prepare your trip to Ushuaia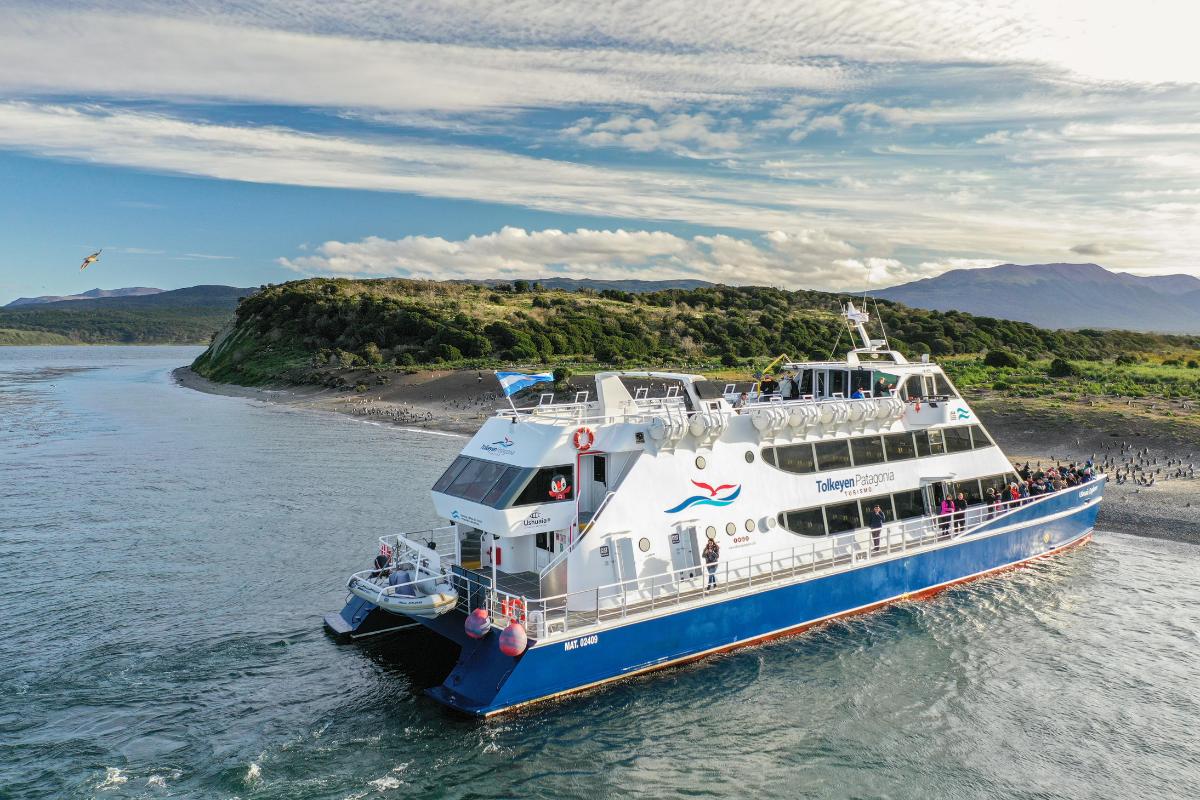 Have you heard about the wonders of the world's southernmost city? If you are thinking of traveling to Ushuaia, here is a small guide so that you don't miss any detail.
Due to its geographical location, Ushuaia is one of the cities that attracts the most tourists in Argentina. Its landscapes, fauna and flora make visitors fall in love with it and make them want to return once they have left.
To plan a trip is to begin to live it. Therefore, we want to accompany you in this moment with five essential tips so that you do not leave any detail to chance.
1- Book your transportation in advance
Air tickets to Tierra del Fuego are not usually cheap, and if you organize and book them in advance, you will get better prices. The ideal period to buy low-cost tickets is usually between five and three months before the trip. Generally, there are certain days that are cheaper than others to fly. Therefore, if you can be flexible with the dates, you can also save even more money. The city of Ushuaia has an airport and if you need to hire a transfer to the hotel Tolkeyen patagonia can offer you that service.
2- Choose the ideal season for the type of trip you want to make
Ushuaia covered with snow is a beauty and an adventure for sports lovers, but from December to March is when there is even more variety of activities. If you like to go trekking or enjoy the beauty of the lakes, these are the ideal months for your trip. In the summer season, there is a great variety of excursions, both in Ushuaia and in El Calafate and El Chaltén.
3- Look for accommodation and information about the city.
A good idea to learn more about a destination is to have information about the place so that you can take advantage of every detail that the city has to offer. In ou tours, we have tour guides who can answer all your questions and provide you with information about the history of the city and its history.
As for accommodation, you should be aware that summer is usually a high demand season, and you will get more variety to choose from and better prices if you book in advance.
4- What to dress
Weather is not very stable and temperatures tend to be changeable. It is very rare to find a day too hot in the city at the end of the world.
The best solution is to dress with several layers of clothing as we recommend in the post on "What to wear to The End of the World". This way, you will never suffer the sudden changes in temperature throughout the day. Remember to bring a windbreaker jacket and trekking shoes.
5-Plan your tours
Here are just some of the activities offered by Tolkeyen in Ushuaia and Tierra del Fuego:
Navigate the Beagle Channel: This is one of the star tours in Ushuaia, where you will enjoy bird watching and a visit to the famous Les Éclaireurs Lighthouse, among other itineraries.
End of the World Train: A beautiful crossing built more than a hundred years ago. It departs from the End of the World Station.
Escondido Lake: A treasure in the Fuegian forests.
Ushuaia city tour: In this tour, you will know the corners of this beautiful city. It starts at the Tourist Pier and ends at The End of the World Museum.
If any of these excursions appeals to you, please contact us through our contact form
Welcome to Ushuaia!