Winter is being awesome. Undoubtedly, snow in Ushuaia and its surroundings is magical. This year, the snow started early and its quality is, as always, excellent. Due to its latitude, Ushuaia's snow is considered the best in Argentina.
Ushuaia with snow is a dream city (especially in the company of a good hot chocolate). A romantic tale that thrills those who visit The End of the World in winter. A city that deserves to be explored.
Here are recommendations for the best tours and exclusive activities in Ushuaia in winter:
1.    SNOWSHOEING ADVENTURE AT THE END OF THE WORLD
This is a hike through the thick snow in the privileged winter forest of the Tierra Mayor Valley. The hike is done with snowshoes that allow you to reach unique and very inaccessible places.
Throughout the tour, you will be able to see panoramic points from where you can contemplate the entire Fuegian valley.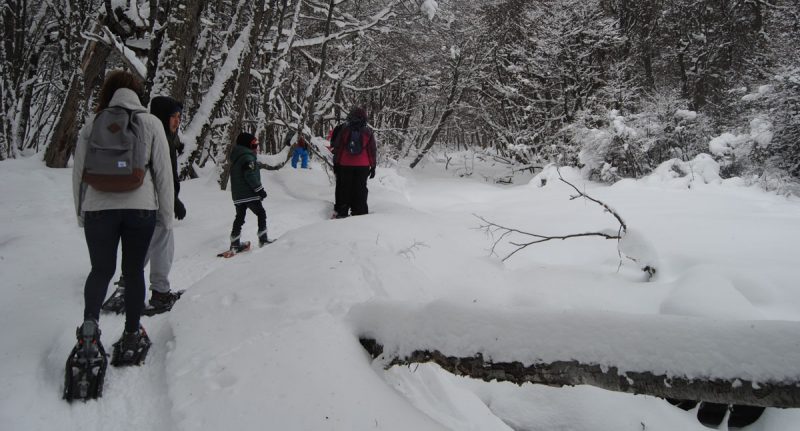 2.   SNOW IN USHUAIA: ADVENTURE ON HUSKY SLEDS
This activity takes place in the Tierra Mayor Valley where the dogs and their sleds will be waiting for us. A spectacular journey through the Fuegian forest where the snow will be our great companion.
Thanks to the sleds, we will be able to cross snowy forests and frozen rivers experiencing the magical silence of The End of the World.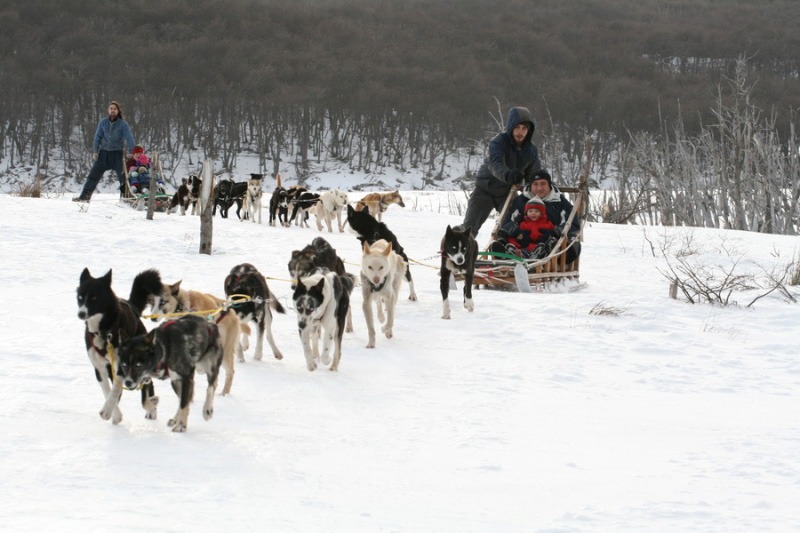 3.    SNOW IN USHUAIA: A NIGHT ADVENTURE AT THE END OF THE WORLD
This activity is unforgettable because it involves crossing the Tierre Mayor Valley at night. A nocturnal image of the Fuegian forest that will remain among the memories of The End of the World, an experience of snow and fire!
The night walk will be made through a path of torches that will guide the way to the refuge.
Once at the refuge, a great banquet and a restorative fire awaits the travelers.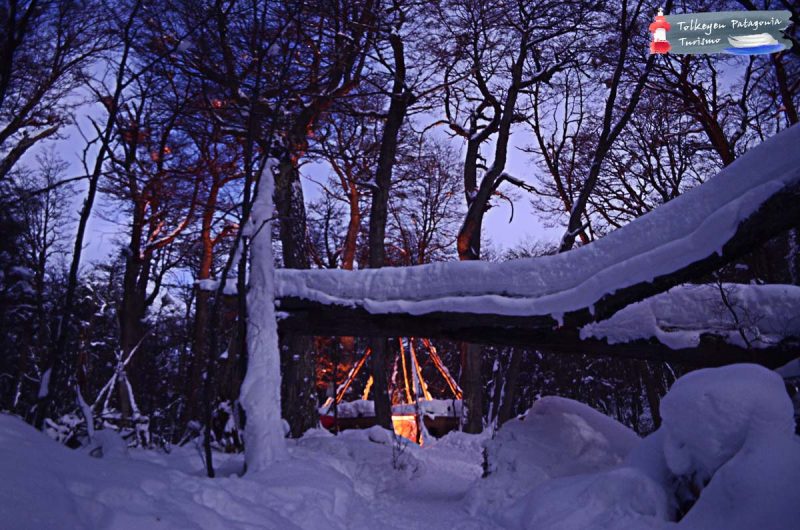 The white adventure begins in the heart of the Tierra Mayor Valley where the sleds and dogs will welcome us. After an exciting journey through the Fuegian forest, we will arrive at the Hachero shelter.
The activity will continue with the snowshoes as we begin a walk on the snow to the Alvear Glacier Icefall and El Valle viewpoint.
***
Experiencing winter in Ushuaia is a unique and incomparable experience. Enjoying the snow at the End of the World and discovering the southernmost snowy corners will be a memory to last a lifetime.
Ushuaia in winter is a world to be discovered.
We are waiting for you!