Tierra del Fuego National Park + Transfers
TRIP TO THE END OF THE WORLD + USHUAIA AIRPORT TRANSFERS (ROUND ROUND)
For purchases with less than 48 hours communicate by WhatsApp.
Prices may vary according to dates and seasons.
JOURNEY TO THE END OF THE WORLD
+ USHUAIA AIRPORT TRANSFERS (ROUND ROUND)
TOLKEYEN EXPERIENCE
Leaving the city of Ushuaia, heading southwest, we will travel the national route No. 3, towards Tierra del Fuego National Park.
In the eleven kilometers that separate the entrance of the park from the city of Ushuaia, we will stop near the Equestrian Center, where we will have excellent panoramic views of the Beagle Channel, the Ushuaia peninsula and the Bridges, Willie and Les Eclauriers archipelagos.
After crossing the Pipo River bridge, next to the Ushuaia Golf Club, we will arrive at the station of the Austral Fueguino Railway, the End of the World Train. Those passengers who wish to board the End of the World Train optionally may do so. The rest of the group will wait for you at the end of the tour.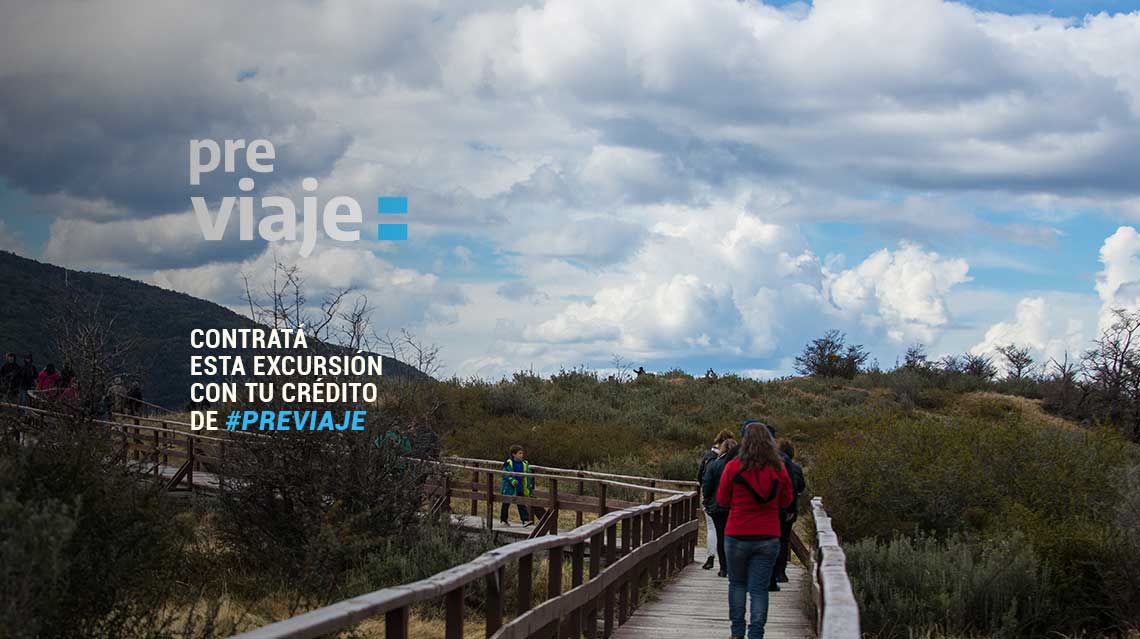 We continue the journey for 2 more kilometers and enter the National Park, an area reserved for the protection of the Subantarctic Forest, native flora and fauna.
Along the road surrounded by Lenga forests and peat bogs, we will arrive at Lake Acigami (ex Roca), a lake of glacial origin, whose surface is 5.50 square kilometers, framed by mountains and forests, where it is possible to spot specimens of native birds. .
In the service area, we will have approximately 30 free minutes.
In Bahía Lapataia, in addition to the marine coast, rich in mollusks and mussels, we will find vestiges of the ancient aboriginal people that inhabited the region. Allí tendremos tiempo para recorrer la pasarela desde la cual podremos tomar fotografías y disfrutThere we will have time to walk the walkway from which we can take pictures and enjoy the feeling of being at the end of the world.ar de la sensación de estar en el fin del mundo.
DesdeFrom this place, end of National Route No. este lugar, final de la Ruta Nacional Nro. 3, we will begin the return to the city of Ushuaia.

Technical information:
DURATION: Midday.
FREQUENCY: All year. Daily greetings in the morning.
MEETING POINT: Hotel.
NOT INCLUDED: Entrance to Tierra del Fuego National Park.
OPCIONALES: Ticket del Tren del Fin del Mundo.
DEGREE OF DIFFICULTY: Easy.
RECOMMENDATIONS: Coat (hat, gloves, waterproof jacket). In summer: sunglasses and sunscreen.
AIRPORT / HOTEL TRANSFERS
ROUND-TRIP SERVICE
To request this service, please provide the date, flight numbers, reservation code and hotel where you will be staying. Said information will be requested when proceeding with the payment.
ASK US ABOUT THIS EXPERIENCE