Navigation Beagle Channel to the Penguin Colony
For purchases with less than 48 hours communicate by WhatsApp.
Prices may vary according to dates and seasons.
SAILING THE END OF THE WORLD
TOLKEYEN EXPERIENCE TO THE PENGUIN
We begin the navigation leaving from the Tourist Pier of our city, towards the center of the Beagle Channel, enjoying, as we move away, the panoramic view of the Ushuaia coast, spotting the most important buildings, the Maritime Museum (former prison), Museum of the End of the World, the industrial area, and the Olivia and Cinco Hermanos mountains.
We sail to the southwest, approaching the island of Los Lobos, where, from the boat, we can enjoy the view of specimens of sea lions, observing their permanent habitat, in a wonderful setting.
Continuing the navigation, we will go to the island of Los Pájaros, habitat of Magellanic Cormorants and Imperial Cormorants, and privileged sector to see specimens of marine avifauna.
We continue sailing towards Les Eclaireurs Lighthouse, in the archipelago of the same name. In these islets it is possible to observe parts of Monte Cervantes, a ship that sank in 1930.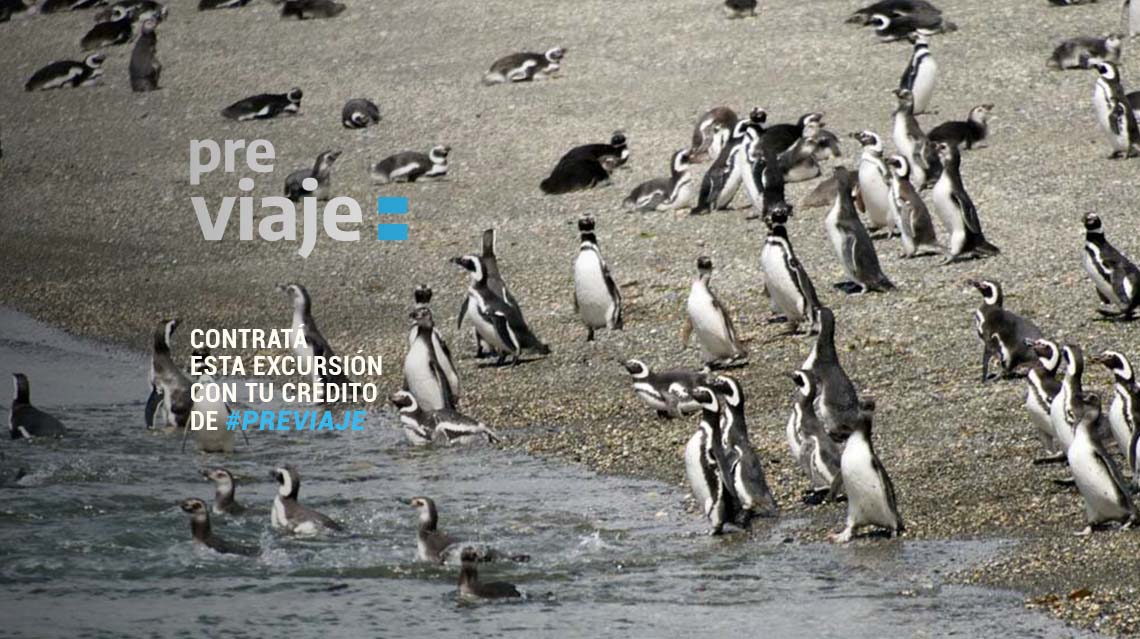 Following the south coast of the Isla Grande de Tierra del Fuego, we will see Estancia Remolino where the ship Monte Sarmiento is stranded. Crossing the Beagle Channel in a North-South direction we will see Gable Island and the Puerto Williams Naval Base (located on Navarino Island, Republic of Chile). Arriving at Isla Martillo we approach the beach and stay there. It is amazing to observe how the colony of Magellanic Penguins that nest during the summer season approach the boat with notable curiosity, enter the sea swimming below the catamaran and re-emerge. A party that invites us to take countless photographs.
From here we sail back to the Tourist Dock, spotting on the way, the Túnel and Fique Ranch.

Technical information
DURATION: 6h
FREQUENCY: From November to March. Daily greetings am and pm.
MEETING POINT: Tolkeyen's office at the tourist pier.
INCLUDES: Port tax.
OPTIONALS: Cafeteria service.
DEGREE OF DIFFICULTY: Easy.
JUBILADOS: This navigation has a special rate for RETIRED PEOPLE. To make the discount effective, a credential must be presented at the time of purchase. Not cumulative with current promotions on the website.
RECOMMENDATIONS: Coat (hat, gloves, jacket, raincoat). In summer: Sunglasses and sunscreen.
NOTA IMPORTANTE:All the descriptions and itineraries are illustrative: the times of the activities, their order and the attractions visited may vary, according to the captain's evaluation and the weather conditions.
The descent in Karelo Island will be subject to weather conditions and the captain's evaluation.
The type of boat will be subject to the internal operations of the company.