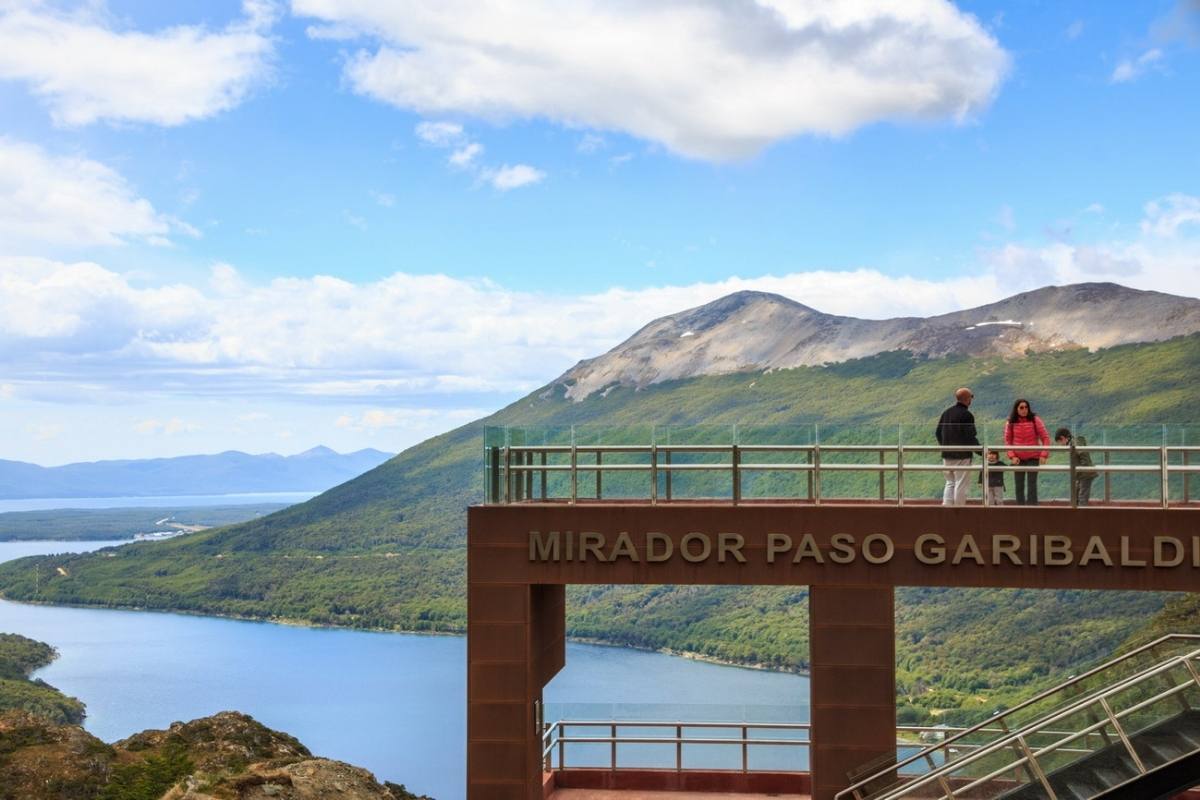 Escondido Lake and Fagnano Excursion
Cross the mountain range and access a unique panoramic point in the Garibaldi Pass.
For purchases with less than 48 hours communicate by WhatsApp.
Prices may vary according to dates and seasons.
TRIP TO THE FUEGUINO LAKES
TOLKEYEN EXPERIENCE
Leaving the city of Ushuaia, we will travel the national route No. 3, in a northeasterly direction, towards the mountain peaks, Monte Olivia and Cinco Hermanos.
On the journey along the Carbajal Valley we will observe cirque glaciers, hanging valleys and peat bogs, there we will make our first stop at the Carbajal Valley Viewpoint to take pictures.
The second stop will be made at a Winter Center where we will have a brief talk about where we are while enjoying a delicious mountain coffee.
We continue our journey and begin to climb towards the Garibaldi Pass, following the winding road, surrounded by forests of Lengas and Ñires.
At the Garibaldi Pass Viewpoint, we will stop to enjoy panoramic views of Lake Escondido, Lake Fagnano and surroundings.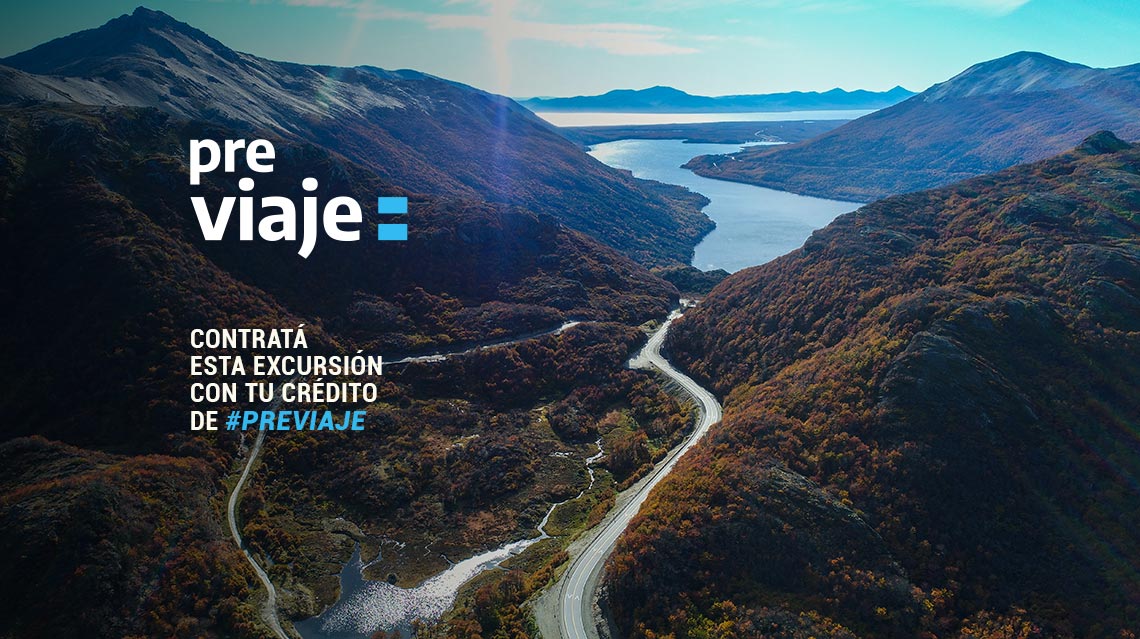 On the way to Lake Fagnano, also called Khami in the native language, we will be able to appreciate old sawmills and a variety of beavers.
Continuing towards the foot of the lake we will stop at the Estancia "La Carmen". Here we can walk along the interpretive paths and take pictures from the wide docks that plunge into the immense lake. The place has cafeteria services, snacks and bathrooms.
After this last stop we will begin the return to the area of ​​the winter resorts, where we will stop for lunch with the possibility of tasting the typical Fueguino Lamb (not included), and then return to the city of Ushuaia.
Technical information:
DURATION: Estimated 7h (Departure 9h/ Return 16h)
FREQUENCY: From October to May. Daily departures.
MEETING POINT: Hotel.
NOT INCLUDED: Lunch. Suggestion: Fuegian lamb.
DEGREE OF DIFFICULTY: Easy. An eminently scenic experience, ideal for taking good pictures.
MODALITY: The excursion is carried out in regular service (shared with other passengers).
RECOMMENDATIONS: Coat, hat, gloves, waterproof jacket. In the summer months glasses and sunscreen.
IMPORTANT NOTE: All the descriptions and itineraries are illustrative: the times of the activities, their order and the attractions visited may vary, according to the evaluation of the guide and the characteristics of the group.
ASK US ABOUT THIS EXPERIENCE