Exploring the Beagle Channel is a must in Ushuaia and Patagonia Argentina. Undoubtedly, it is one of the most popular voyages for the thousands of travelers who year after year travel through the region.
The Beagle Channel is one of the southernmost points of Argentina and is, indeed, the much-acclaimed End of the World. The best way to travel the channel is to sail it, but this is not the only way. More and more travelers are daring to fly over it or to make hiking routes along the shores of the channel.
Navigating the Beagle Channel is considered one of the most beautiful experiences to live at the End of the World. Undoubtedly, an unforgettable experience. Whether sailing or flying over the channel, you can have stunning panoramic views of the city of Ushuaia and the surrounding nature.
Here are 3 tips to explore the Beagle Channel to the fullest:
1. Choose an experience and itinerary for touring the channel:
Although sailing is the most popular way to explore the Beagle Channel, it is not the only one. There are also different routes and itineraries to explore it.
Depending on the interests of each traveler, different tours and stops along the channel can be arranged.
Depending on the experience you have chosen, you can also see: Los Lobos Island, Los Pájaros Island – habitat of Magellanic Cormorants and Imperial Cormorants -, the mythical Les Eclaireurs Lighthouse, Martillo Island -where penguins nest from November to April during the summer season – and culminating the navigation in Harberton Ranch, the first Fuegian ranch. Crossing the channel, heading north-south, we will see Gable Island and the Puerto Williams Naval Base (located on Navarino Island, Republic of Chile) and parts of the Cervantes Mount, a ship that was shipwrecked in 1930 -another icon of the city-.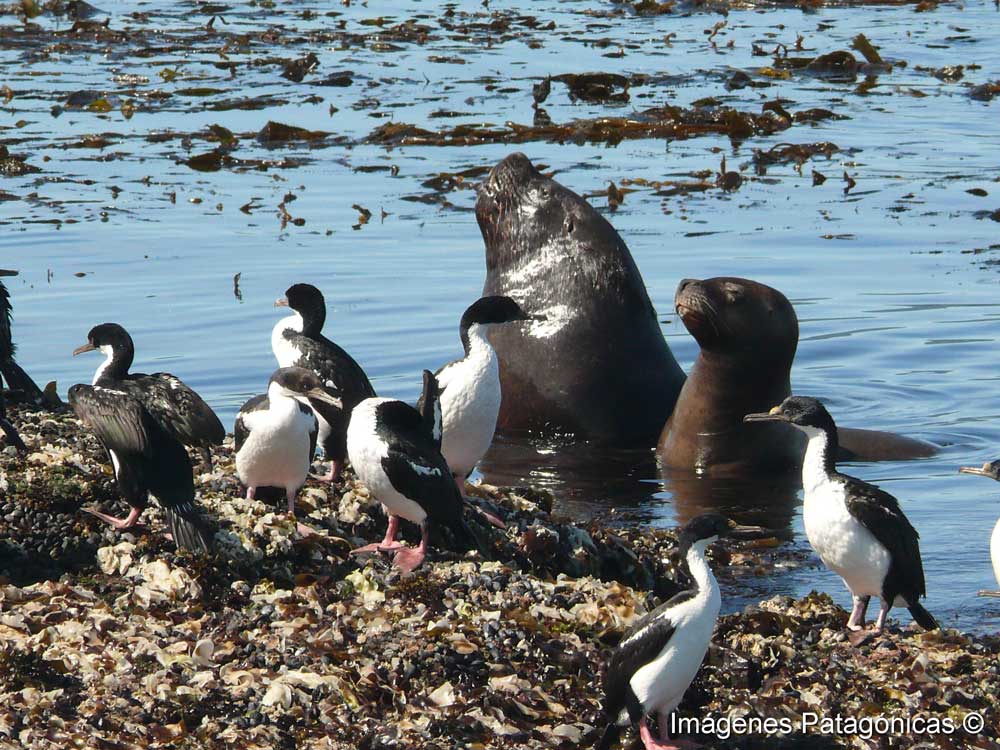 Wear appropriate clothing and be prepared for the occasion:
Fuegian weather tends to change very quickly and even more so while sailing the Beagle Channel. Depending on the time of the year, there may be sunny or windy days. Therefore, it is necessary to be prepared for the occasion. Warm clothes, raincoats, windbreaker, hats and sunglasses are some of the basic elements to take to The End of the World.
Enjoy the view and take the best pictures ever
The Beagle Channel invites us to take countless pictures and sailing it will be a memory that will remain engraved in your memory for life. Don't forget your camera!
Finally, here is a video about the Beagle Channel, one of the natural wonders of our country: