5 reasons to visit El Chaltén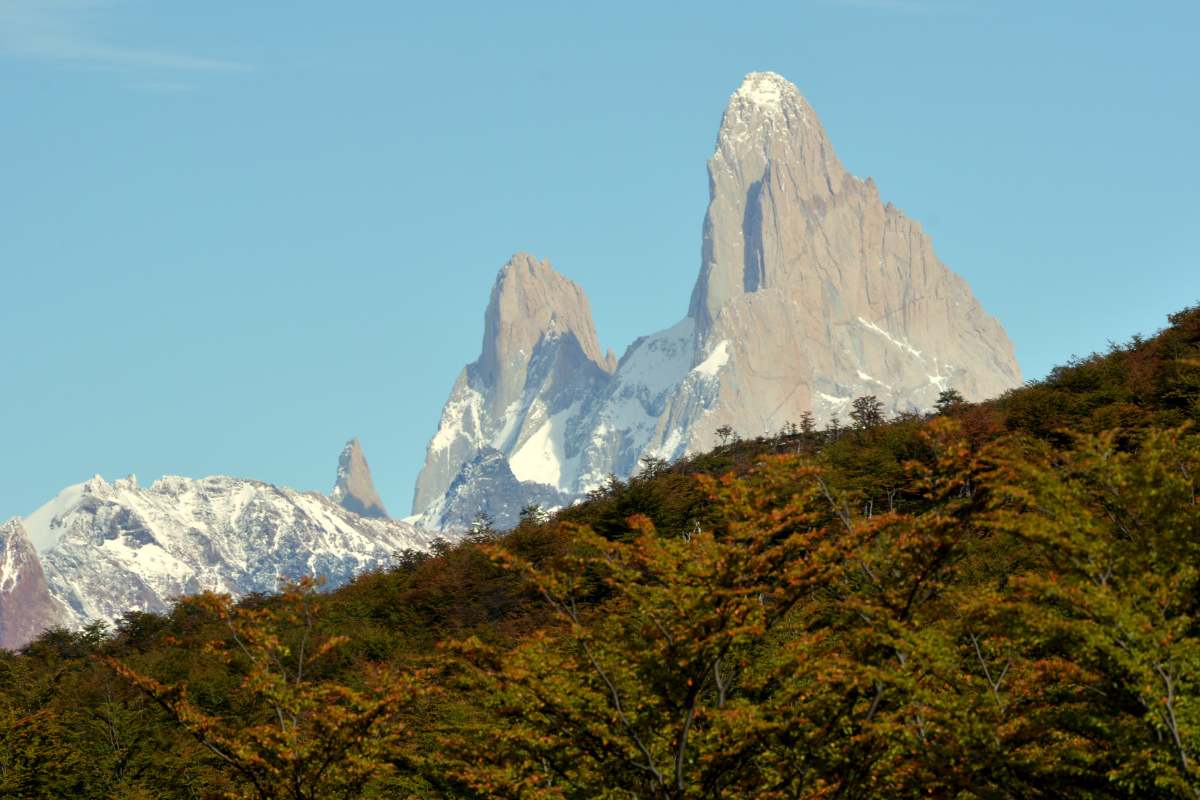 5 REASONS TO VISIT EL CHALTÉN
Learn about the 5 main reasons why you cannot miss visiting El Chaltén
Have you ever dreamed of exploring a place of incomparable beauty, surrounded by majestic mountains, ancient glaciers and a virgin forest? If so, you cannot stop considering El Chaltén as a destination on your trip through Argentine Patagonia. In this small town, located in the central west of the province of Santa Cruz, 220 km from the city of El Calafate, you will find a unique natural paradise. Below, we present 5 unavoidable reasons why you should not miss the experience of visiting the national trekking capital.
1. El Chaltén: a treasure within Los Glaciares National Park
El Chaltén is located within Los Glaciares National Park, a nature reserve that was created in 1937 and has been recognized as a World Heritage Site by UNESCO since 1981. With an area of ​​more than 700,000 hectares, this is the largest National Park in Argentina . Its main objective is to protect a vast territory made up of continental ice, glaciers, lakes and Andean forests, which constitute a valuable source of fresh water. In addition, it also includes areas of Patagonian steppe, which provides a great diversity of landscapes to admire and explore.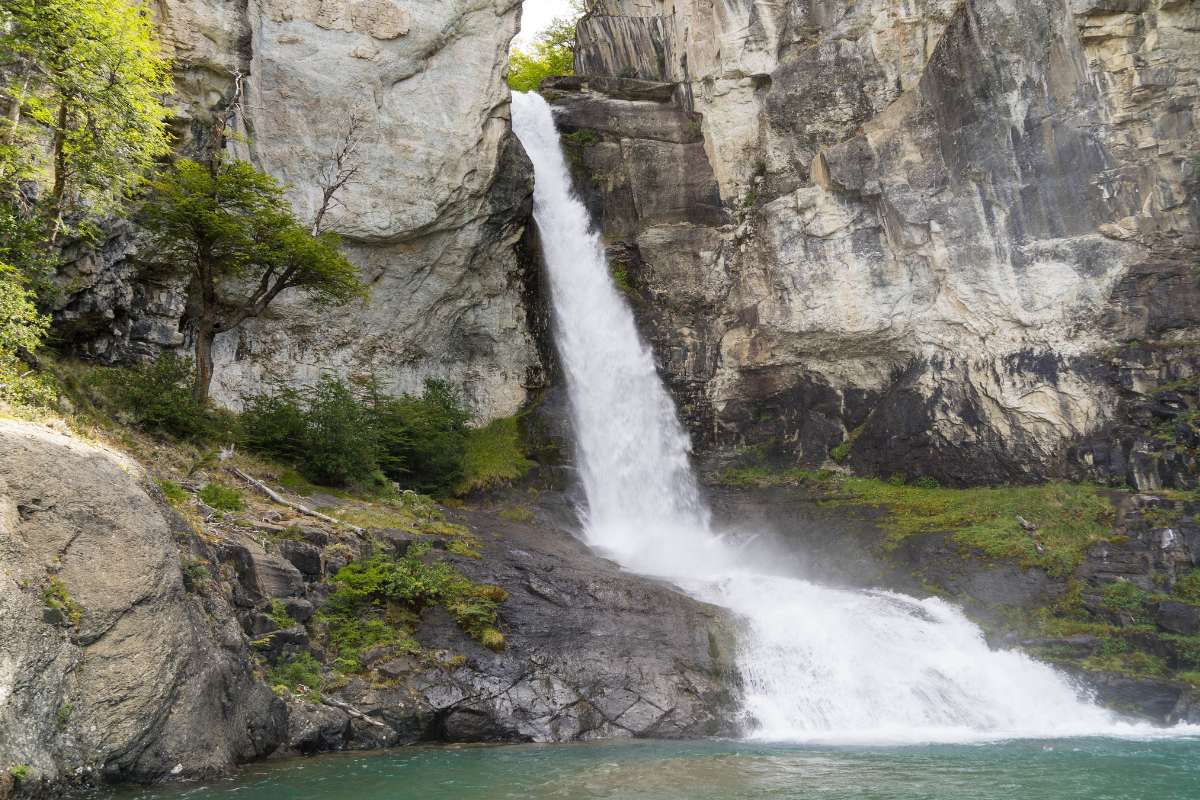 If you are interested in discovering this fascinating natural environment, do not hesitate to contact us for information about the various excursions we offer, both from El Chaltén and El Calafate . We assure you that you will have the opportunity to immerse yourself in the beauty of this National Park in an unforgettable way.
2. The iconic Cerro Chaltén, a challenge for mountaineers
In the vicinity of El Chaltén is one of the most recognized emblems worldwide within the Los Glaciares National Park: Cerro Chaltén, also known as Fitz Roy. With an imposing height of 3,405 meters above sea level, this mountain is located east of the southern Patagonian ice field, on the border between Argentina and Chile.

The name of Cerro Chaltén comes from the Aonikenk language and means "smoking mountain", since much of the year it is covered by clouds. For a long time it was believed to be a volcano due to this natural phenomenon. However, the Cerro was baptized Fitz Roy by the boundary expert Francisco Pascacio Moreno, in honor of the captain of the expedition who in 1834, together with Charles Darwin, navigated the Santa Cruz River to its source. Although today it is more commonly known as Fitz Roy, its original name is retained out of respect for the region's ancient culture.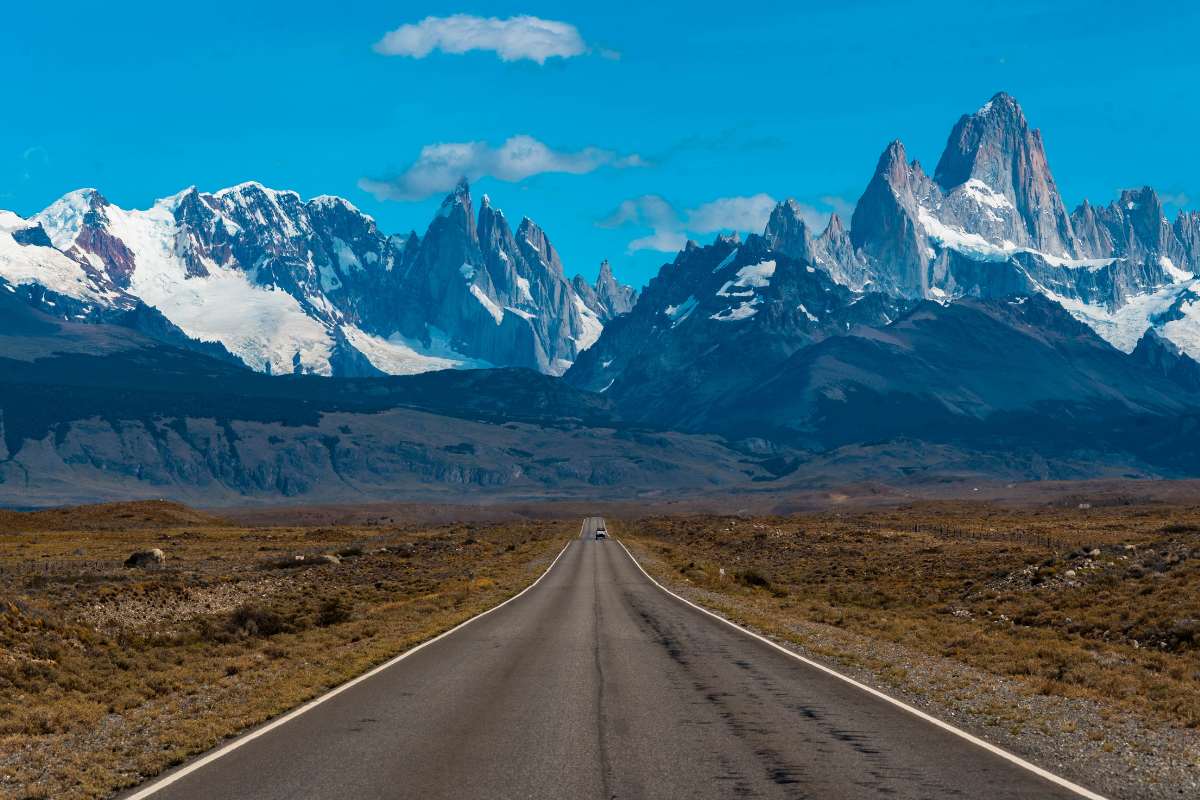 Every year, Argentine and foreign mountaineers come to El Chaltén to face the challenge of climbing one of the most difficult mountains in the world . The adverse weather conditions, characterized by strong winds prevailing in spring and summer, added to the unpredictable meteorology of the region, make this expedition a true odyssey. The geography of Cerro Chaltén also represents an extreme challenge, since it is composed of extensive, almost vertical, polished and slippery slabs. Furthermore, in the same Chaltén massif is Cerro Torre, considered one of the most difficult peaks to climb on the planet, due to its imposing vertical wall of almost 800 meters of granite.
During the summer months, it is common to meet climbers from all over the world who make El Chaltén their base of operations before venturing to climb in the southern Andes. If you consider yourself a lover of challenges and the mountains, this place will offer you a unique and unforgettable experience.
3. The Argentine trekking capital awaits you with a wide variety of trails
El Chaltén is known worldwide as the Argentine capital of trekking, and this is due to the diversity of options it offers to enjoy hikes and trails in a protected natural environment, surrounded by indescribable landscapes. In the surroundings of the town, you will find more than 10 trekking circuits with different levels of difficulty. Some of them you can explore in just a few hours, while others require several days of travel with an overnight stay in the mountains.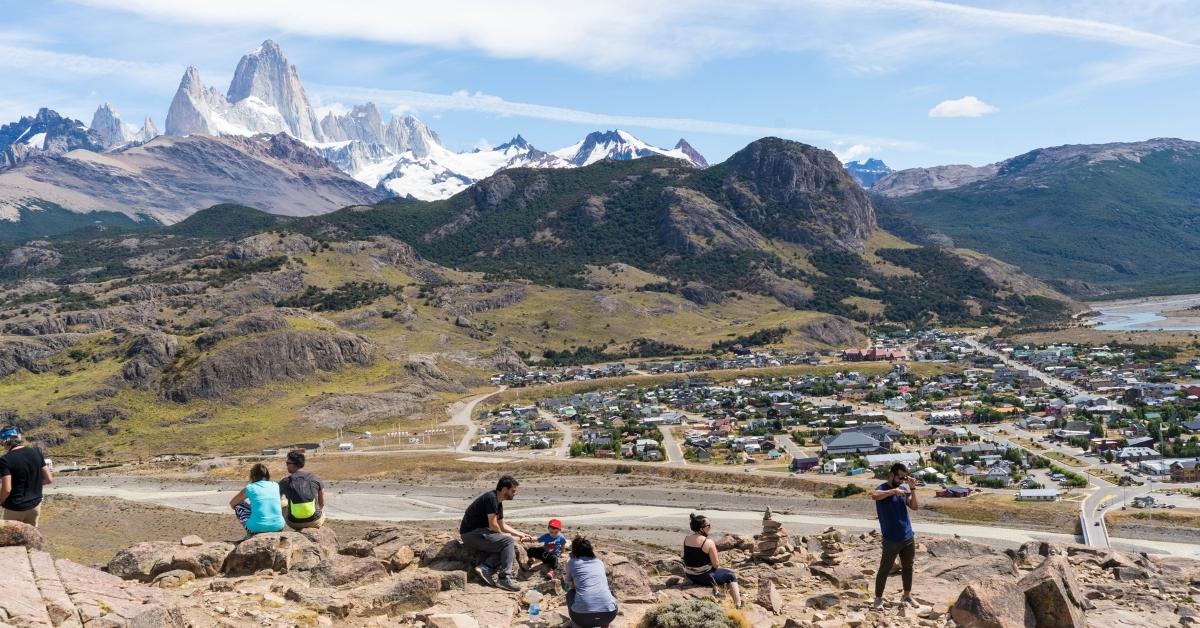 If your goal is to enjoy the landscape walking, exploring trails that take you closer to the hills and glaciers in the area, we recommend our excursions designed especially for this. We have low difficulty routes that are ideal for the whole family, such as the Mirador de los Cóndores and the Chorrillos del Salto . We also offer options to explore independently, such as our Full Day Chaltén Libre . No matter which one you choose, each step will give you the opportunity to connect with the nature of Patagonia in a unique way.
4. I discovered the huemul, an emblematic deer of the region
One of the two species of deer in Patagonia lives in the El Chaltén area: the huemul. This majestic animal is known for its robust build and short legs, which allow it to climb mountain slopes with dexterity. The males stand out for having forked antlers. The huemul feeds mainly on grass, grasses, leaves of bushes and trees.
The huemul is an endemic species, which means that it is the only place on the planet where it lives. Unfortunately, it is also endangered due to poaching and habitat degradation. During your walks through the forests of El Chaltén, if you pay special attention and are patient, you may be lucky enough to spot a group of huemules. This encounter with the local fauna will be a truly special and significant moment in your visit.
5. The founding of El Chaltén is an emblem of Argentine sovereignty.
In 1965, in the vicinity of Lago del Desierto, located 37 km from the town, a brief confrontation took place between Argentina and Chile due to a territorial dispute. This conflict was the result of the boundary dispute between both countries in the region.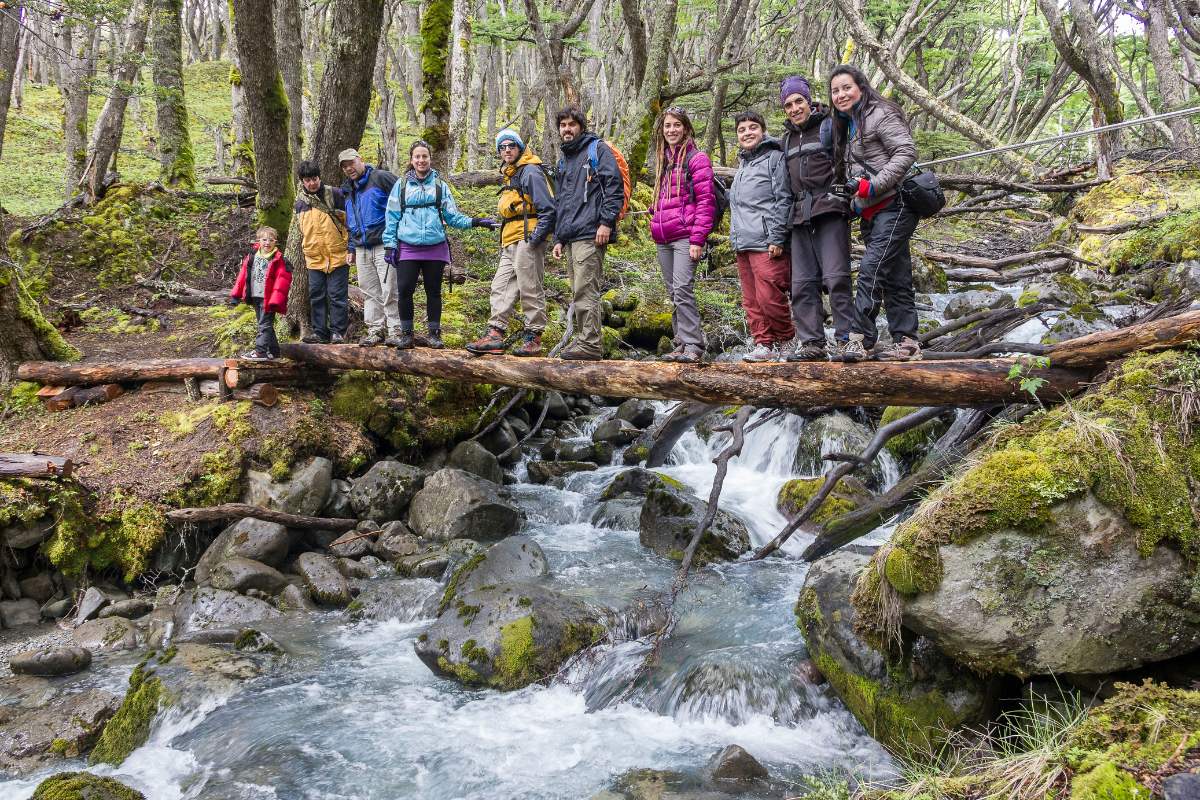 As a result of this geopolitical situation, the Argentine government decided to found the town of El Chaltén on October 12, 1985, near the border with Chile. This foundation was an act of reaffirmation of Argentine sovereignty over the disputed territory. Desert Lake, the scene of this historic event, is a natural wonder formed by the melting of glaciers and surrounded by a lush Patagonian Andean forest.

If you want to contemplate the impressive glaciers that surround the lake, we offer you the El Chaltén, Desert Lake and Vespignani Glacier Experience . This excursion includes a navigation of approximately 30 minutes to observe the Huemul and Crestón glaciers, until reaching the area of ​​the Great Vespignani Glacier. There, you can descend and explore the surroundings of the glacier through a beautiful lenga forest. This experience will allow you to appreciate the majesty of nature and understand the historical and geographical importance of the region.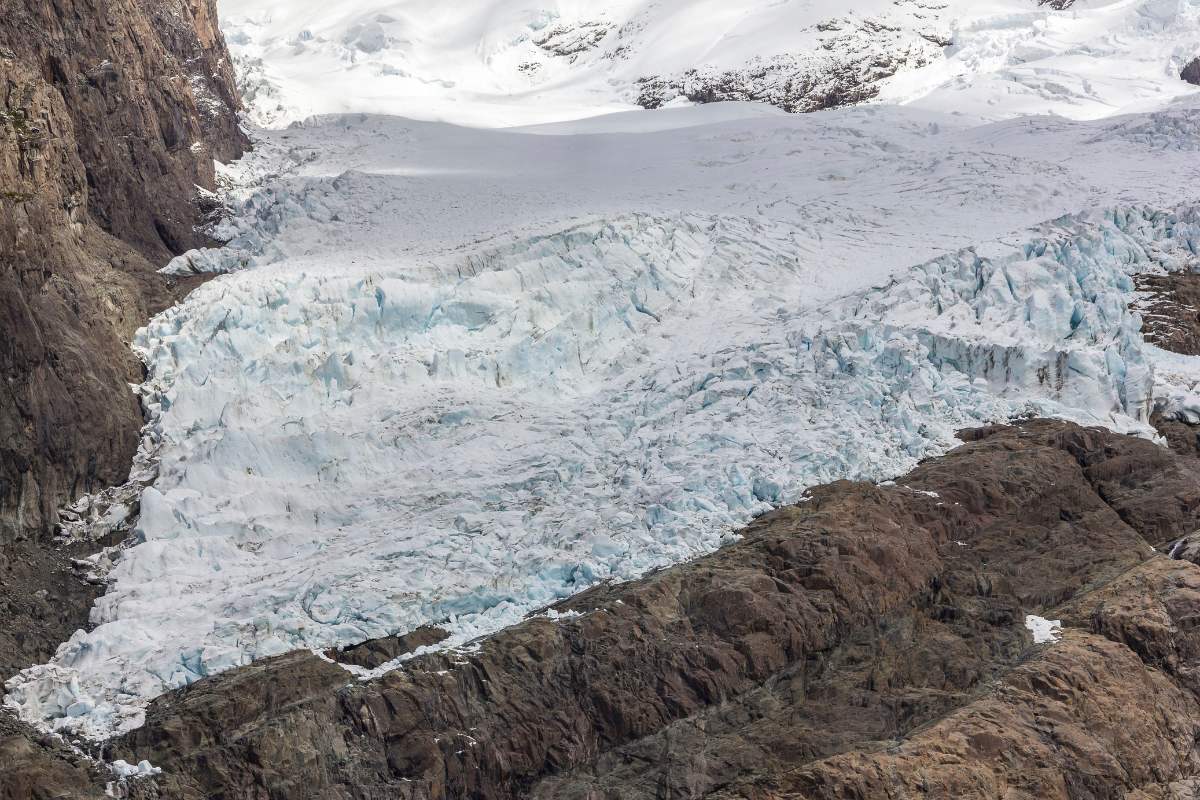 Do not hesitate to contact us if you have any other questions or if you would like more information about El Chaltén. We are here to advise you on your next trip to Patagonia and ensure that you have an unforgettable experience in this unique destination.
Anything else you want to know about El Chaltén write to us!
We are here to advise you on your next trip to Patagonia!