For purchases with less than 48 hours communicate by WhatsApp.
Prices may vary according to dates and seasons.
ALL GLACIERS
SAILING AMONG THE GLACIERS TOLKEYEN EXPERIENCE
Land transfer from the Hotel to Puerto Bandera, boarding place.
From the Port of Punta Bandera, 47 km from El Calafate, we start sailing through the North Arm of Lake Argentino. We cross the Boca del Diablo towards the Upsala Channel and to navigate among the large icebergs that break off from the front of the Upsala Glacier.
Then we enter the Spegazzini Channel and moments later we will have the first view of the Dry Glacier. We continue sailing to the front of the Spegazzini Glacier where we will also contemplate the Heim Sur and Peineta glaciers. We prepare to disembark at La Base Spegazzini and begin the visit to the area walking to
through the forest path to the Spegazzini Refuge. Este sendero de 300 metros cuenta con vistas inigualables de La Bahía de Los Glaciares, en su recorrido podremos disfrutar de estaciones temáticas y miradores.
Return to Puerto Bandera.
Land transfer from Puerto Bandera to El Calafate.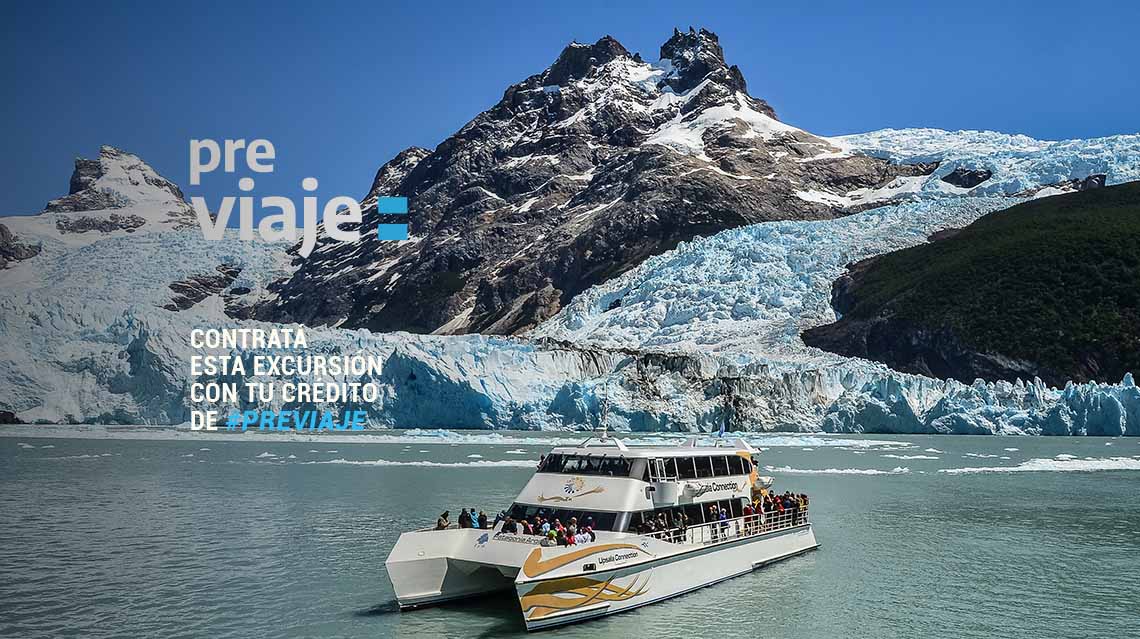 ASK US ABOUT THIS EXPERIENCE