Description
CHORRILLO DEL SALTO, VIEWPOINT OF CONDORS
TOLKEYEN EXPERIENCE
FULL DAY CHALTÉN: In a comfortable vehicle we will start the tour of the hotels at 08:00 am. to start our trip, accompanied by a bilingual guide. Coasting Lake Argentino we will continue until the junction with RN 40 which we will take to the north. Approximately half way we will arrive at La Leona Parador, an old construction dating from 1894, on the river of the same name, where we will learn about its history. Continuing north, and after several stops at panoramic points, we will surely come across herds of guanacos and hares. Once we arrive at El Chalten we will visit the Interpretation Center and accompanied by our guide we will walk the path of Mirador de los Cóndores. Once the route of the trail is over, we will go to enjoy lunch to recharge our batteries. Then we will visit Chorrillo del Salto, 4km from El Chalten, where we will enjoy the enchanting landscape and a natural waterfall 20 meters high in the middle of the mountain range. Around 4:30 p.m. we will return to El Calafate, estimating our arrival at 7:00 p.m. after an enriching experience.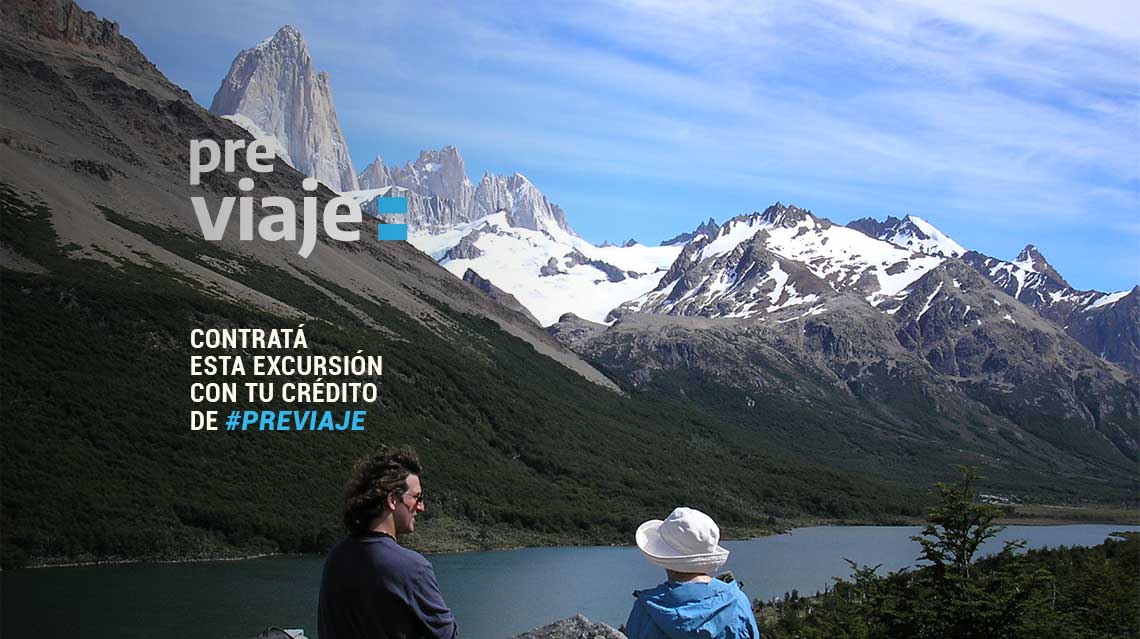 Technical information
DURATION: 10h
FREQUENCY: Daily departures.
IT INCLUDES: Lunch.
MEETING POINT: Hotel.
DEGREE OF DIFFICULTY: Medium.
RECOMMENDATIONS: Coat (hat, gloves, jacket, raincoat). Glasses and sunscreen.