Big Ice, Trekking on the Glacier
For purchases with less than 48 hours communicate by WhatsApp.
Prices may vary according to dates and seasons.
TRIP TO THE CENTER OF THE PERITO MORENO GLACIER
TOLKEYEN EXPERIENCE
The Big Ice is aimed at fans of trekking, exploration and challenges.
The excursion begins with the pick up at the agreed meeting point in El Calafate early in the morning. In our comfortable buses, a bilingual tour guide will provide you with information about the landscape you will discover.
Includes a guided visit to the walkways of the Los Glaciares National Park. There, they will be able to enjoy the spectacular panoramic landscape of the Glacier and walk one of the self-guided trails.
Once in the "Bajo las Sombras" Port, located just 7 km from the Glacier, you take a boat to cross the Brazo Rico, and disembark 20 minutes later on the opposite coast.
Small groups of up to 10 people are organized and the walk that begins by the southern moraine of the Glacier is undertaken, and in just over an hour they will arrive at a spectacular viewpoint, where they will access the ice, there the guides will place the crampons, harnesses and helmet to start the journey.
Once on the glacier and with crampons on, the world takes on a new perspective: blue lagoons, deep crevasses, huge sinkholes, magical caves, and the unique feeling of being in the heart of the glacier.
Always accompanied by mountain guides, they will explore the corners of the most special glacier in the world for about three and a half hours. During the tour, the guides will help you to get to know the ice and its surroundings better, and you will be able to measure the magnitude of the glacier and enjoy the view of the surrounding mountains, such as the Dos Picos, Pietrobelli and Cervantes hills. In addition, they will have half an hour to have lunch on the white mantle and be surprised in a place of incomparable beauty.
Once back in the moraine, they will walk another hour to take the boat back, and they will navigate very close to the south face of the Perito Moreno Glacier to then return to "civilization", after having enjoyed one of the ice treks! most spectacular in the world!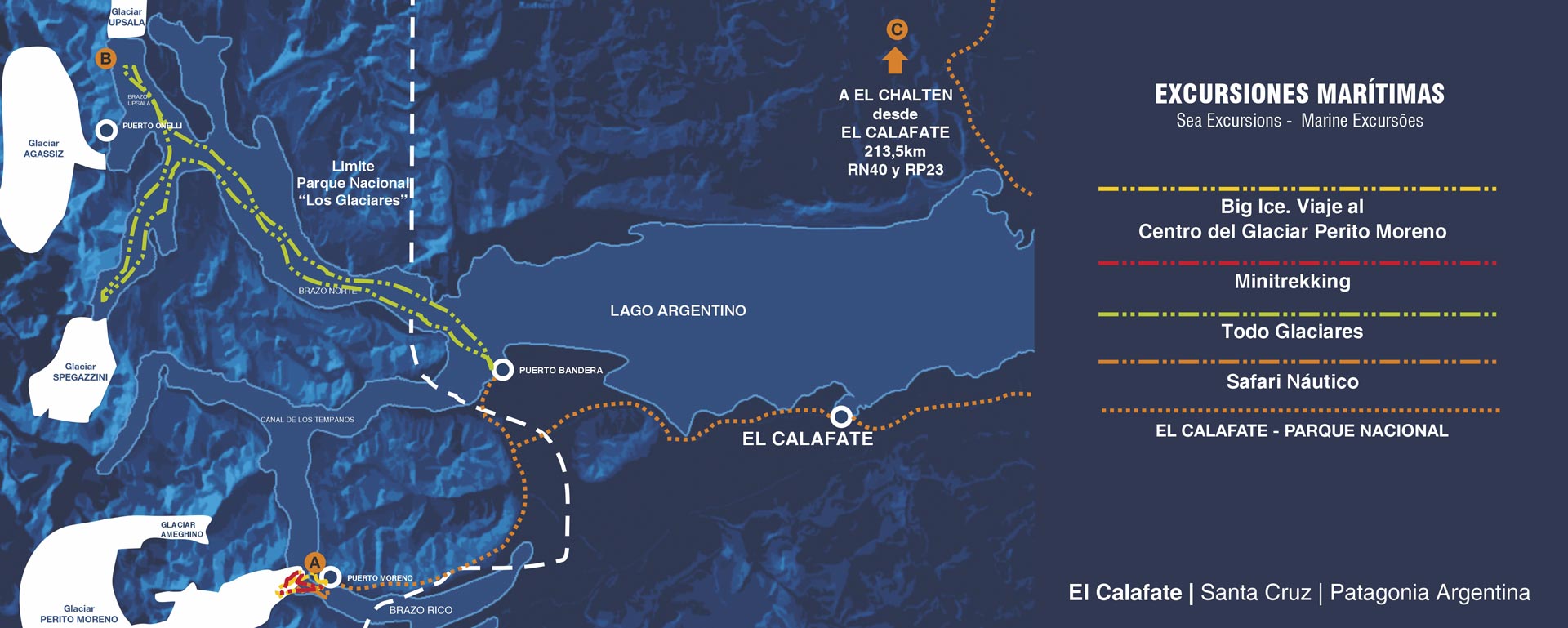 DURATION: 12 hours
FREQUENCY: Daily departures.
MEETING POINT: Hotel or Pto Bajo la sombra.
NOT INCLUDED: Access to national park or lunch.
DEGREE OF DIFFICULTY: Hard.
RECOMMENDATIONS: Coat (hat, gloves, jacket, raincoat). Glasses and sunscreen.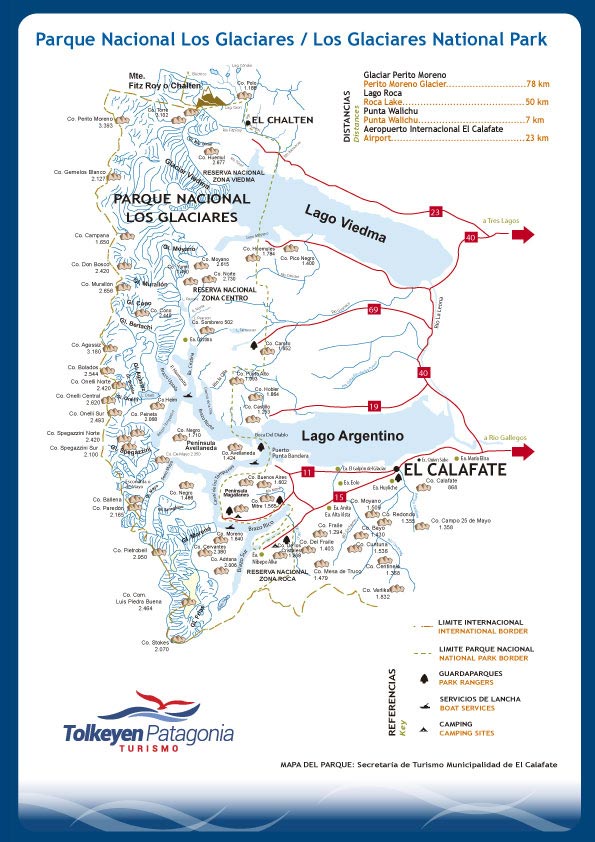 ASK US ABOUT THIS EXPERIENCE