By plane, car, boat, getting to the Isla Grande de Tierra del Fuego is always an adventure. Are you one of those people who prefer to have your feet on the ground? In this article, we'll tell you how to get to Tierra del Fuego by car.
Argentinean Routes
Throughout the country, Argentina has two famous routes that cross most of its territory. Route 40, which runs from La Quiaca to Río Gallegos, in Santa Cruz, crossing 11 provinces. Route 40 runs parallel to the Andes mountain range and runs along the entire western side of the country.
There is another well-known route from the east: Route 3, which starts in the province of Buenos Aires and ends in Lapataia Bay, at the very End of the World, Tierra del Fuego National Park, in Ushuaia.
Whether you want to travel the country by either of these two routes, or you simply enjoy driving and want to reach Tierra del Fuego Island by car, we tell you how to get across.
How to get to Tierra del Fuego by car
There is no passage to Tierra del Fuego by car within Argentina. Visitors must go to our neighboring country, Chile, to take the TABSA ferry that crosses the Strait of Magellan to reach Tierra del Fuego Island.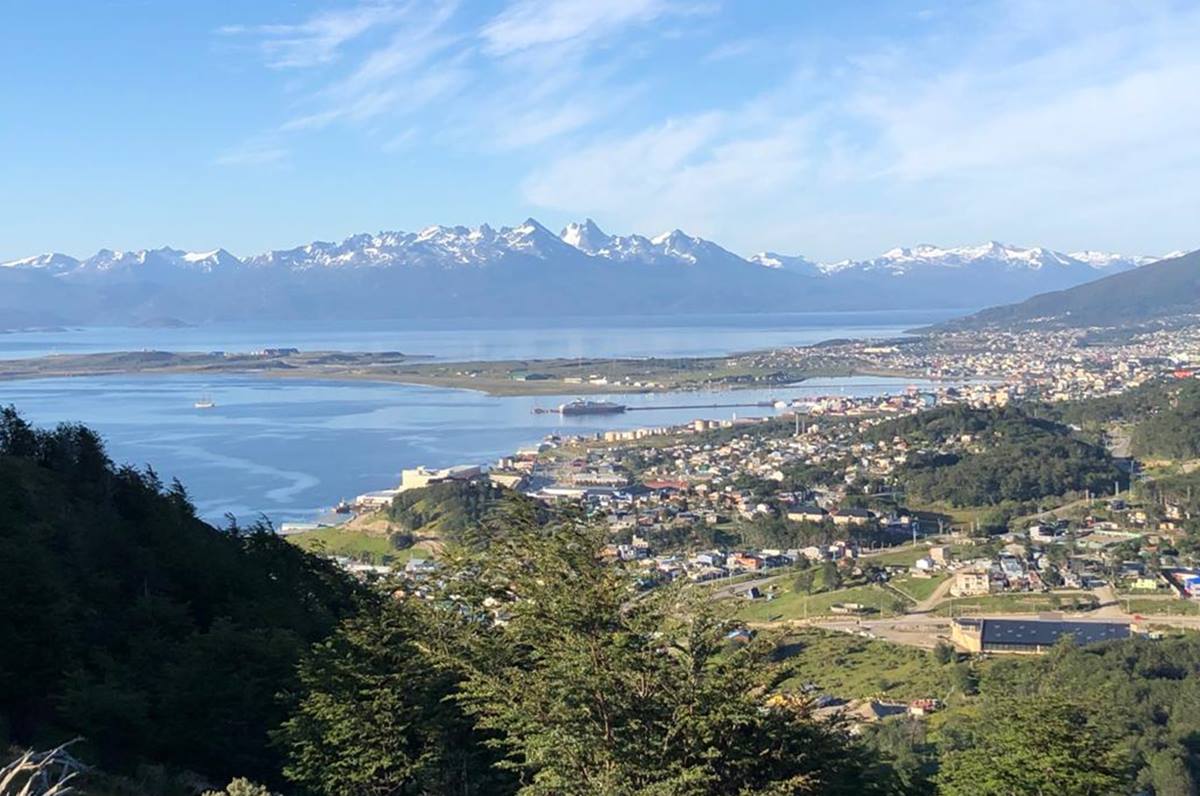 From Argentina
Whether driving along Route 40 or Route 3, visitors must reach the city of Río Gallegos in Santa Cruz. From there, 68 kilometers continue to the Integración Austral border crossing, where you must complete the migratory procedures to pass through to neighboring Chile.
Once in Chile, the journey continues to Punta Delgada along National Routes 255 and 257. Once there, in Primera Angostura, the ferry of the company Transbordadora Austral Broom is boarded.
Departures are very regular and the trip takes only half an hour, as long as weather conditions are favorable. To know the fares and schedules of the crossing, click on this link.
Once you reach Bahía Azul, at the northern end of the island, you must drive 148 kilometers to re-enter Argentina through the San Sebastián border crossing. There, you take National Route 3 to Ushuaia. This route ends in Lapataia Bay, in Tierra del Fuego National Park, and has a total length of 3065 kilometers.
From Chile
If you are traveling through Chile, there is another crossing called Punta Arenas-Porvenir. In this case, you must take the ferry from the city of Punta Arenas and disembark in Puerto Porvenir. From Porvenir, you must drive 142 kilometers to the San Sebastián Border Crossing and, from there, take National Route Nº 3, towards Río Grande, Tolhuin or Ushuaia. This crossing takes approximately 2 hours.
Bonus Track
We give you a 10% off on sea or land excursions by submitting your TABSA ticket, which is great. Isn't it? Check out our excursions at https://tolkeyenpatagonia.com
What about this tour? Do you dare to visit Isla Grande de Tierra del Fuego by car? Tell us about your experience in the comment box below!